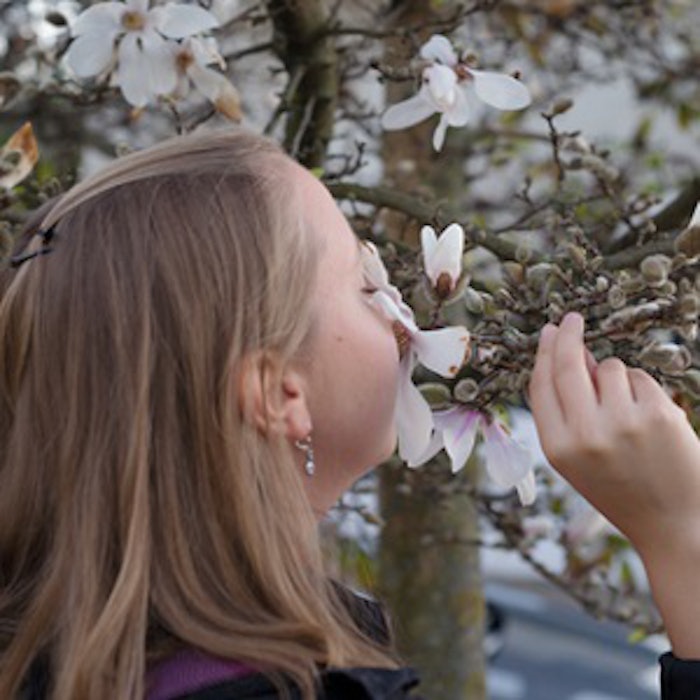 The blind and visually impaired typically experience the well-described phenomena of an increase in acuity and perception of the remaining senses. Olfactory acuity is the least studied of the remaining senses, and yet an increased ability in this area is a prized asset in the fragrance industry, which could provide employment for individuals with such skills.
The relationship between visual impairment and smelling ability has been explored in a previous study conducted in India. Results of this study showed that the blind and visually impaired group were more than twice as likely to pass the industry standard smelling test as the normally-sighted control group. Following the publication of these results, the fragrance industry in the region has been encouraged to support employment of the blind and visually impaired, with five graduates of V.G. Vaze College Mumbai's Certificate Course in Perfumery and Evaluation for the Visually Impaired now employed in the industry.
This study aimed to repeat the Indian study in a U.K. population, to provide further data to support the idea of increased olfactory ability in the blind and visually impaired, and also to support the long-term goal of encouraging the fragrance industry to employ such individuals. This study was conducted by CPL Aromas, a multinational fragrance manufacturer with headquarters in the United Kingdom, with assistance from the Royal National Institute of Blind People (RNIB), Hertfordshire Society for the Blind (HSB) and Kettering Sight Centre.