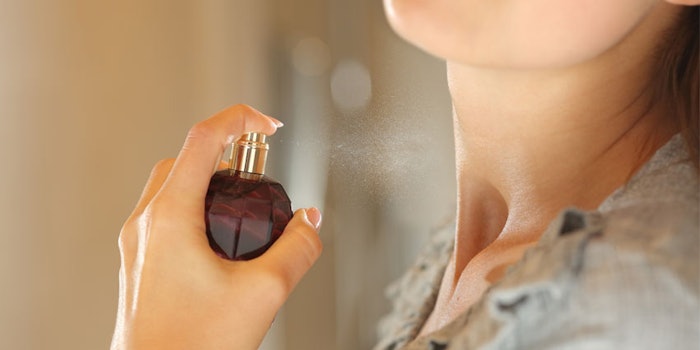 The Research Institute for Fragrance Materials, Inc., (RIFM) and Creme Global partnered to develop an aggregate exposure model for fragrance materials (i.e., the total exposure coming from all different sources).
Related: RIFM x Creme Aggregate Global Debut Fragrance Exposure Model
P&F+ connects with Anne Marie Api, Ph.D., vice president for research, and an expert in the Creme-RIFM model to discuss the inspiration behind the model, benefits and what this new tech could mean for the fragrance industry.
Perfumer & Flavorist+ [P&F+]: Could you touch on some of the benefits of this model? What type and size of companies would this ideally work for?
Anne Marie Api [AMA]: The model has helped refine the fragrance industry's assessment of materials and has made a substantial impact on the improvement of consumer safety of fragrances.
For fragrances to continue their valuable role in consumer products, we need to ensure that consumers are only exposed to safe levels of these materials, but previous methods used to calculate consumer exposure were not as sophisticated or refined as those in use now. RIFM and Creme Global developed a consumer exposure model built on large volumes of market survey and scientific data from a wide variety of peer-reviewed and validated sources. The model estimates aggregate exposure to fragrance materials in consumer products.
When consumer exposure is below a certain level for which there are no adverse health effects—the Threshold of Toxicological Concern (TTC)—no testing is required. By using large datasets representing consumer behavior and statistical models, we can refine and provide more representative estimates of consumer exposure, often successfully demonstrating that they are below the level of concern.
P&F+: What was the inspiration for this model? How long did the process of creating it take?
AMA: As part of RIFM's research commitment to enhancing the science for continuous improvement in the safety assessment process, this methodology was developed to account for the aggregate exposure of consumers to ingredients in personal care products. The model was initiated in 2010 and came into use in 2015. 
The RIFM safety assessment process is detailed in a publication known as the Criteria Document II by Api et al., 2015, and the safety assessments are published in a peer-reviewed scientific journal. These can all be downloaded and read for free on the Food and Chemical Toxicology Fragrance Material Safety Assessment Center at https://fragrancematerialsafetyresource.elsevier.com/.
P&F+: How does the model differ from processes in the past? 
AMA: Traditional deterministic exposure calculations often provided inaccurate over-estimations since:
Consumers are unlikely to use all products under consideration on a daily basis;
Consumers do not use the same high amounts of each product; and
The fragrance materials are not present at the same concentration in all products.
Probabilistic exposure modeling eliminates these issues by using real-world consumer habits and manufacturers' product data to more accurately estimate aggregate exposure for population distribution.
As a consequence, the model:
Reduces the need for time-consuming and expensive toxicity testing;
Responds to regulators' request for information on aggregate exposure when assessing dermal sensitization; and
Provides a solid scientific basis for the International Fragrance Association (IFRA) limits for systemic effects.
P&F+: What does this model mean for the future of the fragrance industry? 
AMA: The Creme RIFM Aggregate Exposure Model estimates aggregate exposure to fragrance materials in personal care products, cosmetics, household and air care products. The model currently contains 70 product types. The model produces exposure estimates for an individual product in a category or many products in one, several or all categories. Exposure is estimated for normal use in consumers 13 or more years old, both male and female.
However, the model will be modified if exposure data on these groups become available. The model draws on data obtained from the United States and Western Europe, making it most reliable in those geographical regions. Currently, RIFM is supporting studies to obtain exposure data on babies and also in Singapore.
The model uses real-world consumer habits and manufacturers' product data to more accurately estimate aggregate exposure, which is a more realistic assessment of exposure than previously used. It has provided us with data to show that the exposure to fragrance ingredients in consumer products is low.
Want to know everything going on in flavor & fragrance? Sign up for P&F+'s newsletter. You can also follow along on Instagram and LinkedIn.