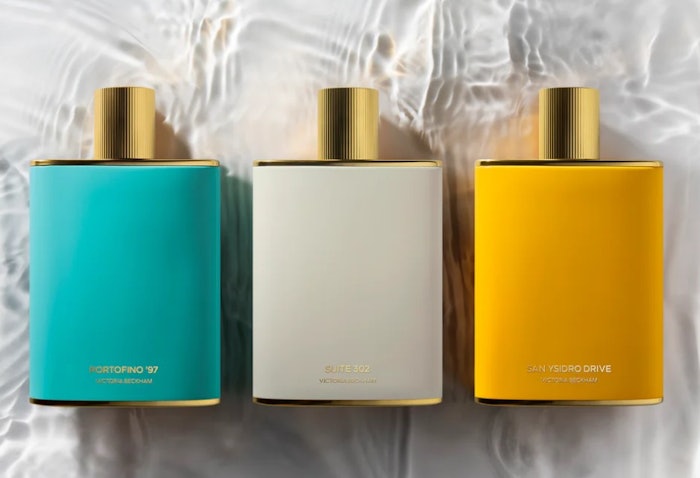 Screen cap: https://victoriabeckhambeauty.com/
Victoria Beckham Beauty has unveiled its first fragrance collection, which features three perfumes that are named for different places that played an important role in her life married to David Beckham, according to Daily Mail.
Perfumes:
 Portofino '97: Features bergamot and black pepper, incense and amber, and patchouli.
 Suite 302: Features notes of black cherry and red peppercorn, rose centifolia, violet, leather, and tobacco leaf. 
San Ysidro Drive: Features notes of passionfruit and peony, the ocean air, rose, saffron flower, agarwood, black amber, and vanilla. 
Victoria Beckham also modeled for the fragrance campaign, a first for the brand.
The new fragrance line launches September 29, 2023.