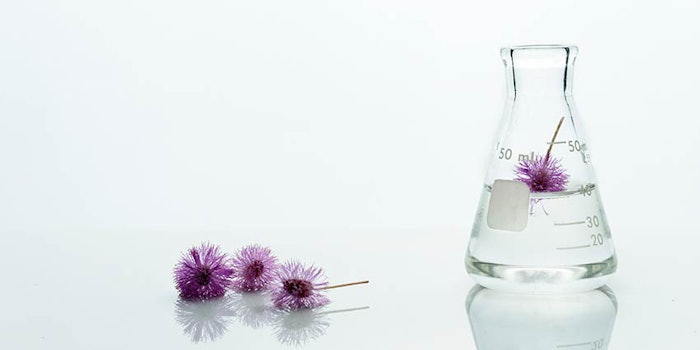 Givaudan has unveiled a biotechnology-based approach for synthesizing Ambrofix, its most widely used biodegradable fragrance ingredient.
The process yields identical olfactive qualities to the traditional method, but offers a more sustainable and carbon efficient product.
The biotechnology starts with fermenting sustainably-sourced sugar cane to produce Ambrofix, which is readily biodegradable and naturally derived. It requires a hundred times less land to produce one kilogram of the new ingredient when compared to the traditional production method.
"We are thrilled that this new biocatalytic process produces Ambrofix as a powerful, substantive and stable ambery note while aligning to Givaudan's sustainability approach, A Sense of Tomorrow," said Jeremy Compton, global head of fragrance science and technology. "With consumers increasingly seeking safe, high quality and sustainable products, our commitment to responsible innovation leverages our capabilities and expertise to develop fragrance molecules loved by people everywhere for a sustainable tomorrow."
Introduced in the 1950s, Ambrofix is commonly used in consumer products and household and personal care items such as laundry detergents, shampoos and fine fragrances.