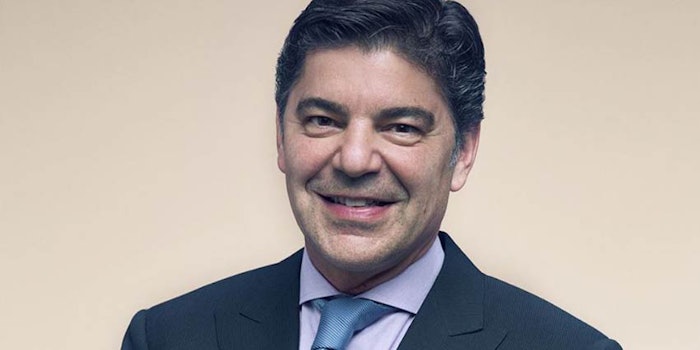 Firmenich principal perfumer Ilias Ermenidis is returning to Europe, joining the company's Fine Fragrance Creative Center in Paris after 25 years in New York.
Ermenidis has been with Firmenich for more than 30 years. Along with his creative role, the perfumer serves as a "mentor, advocate of perfumery culture and developer of talent in Paris and across the international fine fragrance markets," per the company. He has created and collaborated on fragrances for companies including Givenchy, Vera Wang, Gucci and Calvin Klein, among many others.
At the Fine Fragrance Creative Center, Ermenidis will collaborate with global and strategic clients based in Paris, Italy and Spain.
"We are delighted to have Ilias in Paris," said worldwide fine fragrance president Jerry Vittoria. "He brings his energy and expertise of the American and Brazilian markets. Ilias will strengthen our perfumer team in Europe, but also in fast-growing markets such as the Middle East, India and China."
"After having long considered New York my home, I am happy to be back in Paris where it all started, and to seize this new opportunity to contribute to the dynamics of this fine fragrance flagship market," Ermenidis added.