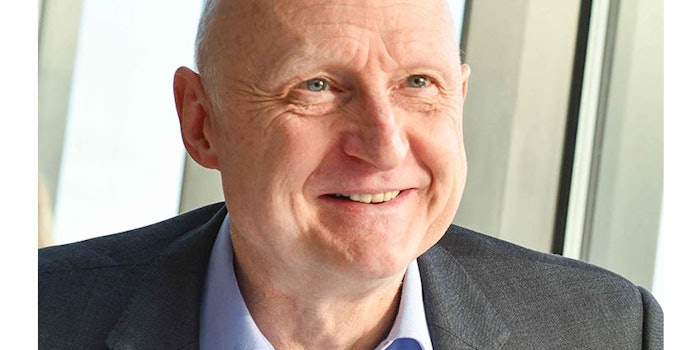 International Flavors & Fragrances Inc. (IFF) master perfumer Dominique Ropion received the Lifetime Achievement, Perfumer Award at the 2019 Fragrance Foundation Awards, held June 5, 2019 at New York City's Lincoln Center.
Ropion had spent nearly two decades in the fragrance industry before joining IFF in 2000; since then, he has created or co-created fragrances including Invictus by Paco Rabanne, Flowerbomb by Viktor & Rolf and Y Pour Homme by YSL. His accolades include the Chevalier de l'Ordre des Arts et des Lettres in 2012 and the Cosmetic Valley's International Fragrance Prize (formerly the Prix François Coty) in 2008.
"Since joining IFF in 2000, Dominique brought with him the characteristics that are inseparable from his success as a master perfumer—a storm of creativity, deep humility, and an encyclopedic understanding of perfumery's history," said Nicolas Mirzayantz, IFF divisional CEO. "With these gifts comes the extraordinary generosity of spirit that is essential to the survival of this most ephemeral art – his willingness to mentor young talent and share his vast knowledge of perfumery with those who will bring it forward. Dominique understands his role in this continuum."
Related: Dominique Ropion to Receive 2019 Lifetime Achievement Award
To celebrate the Lifetime Achievement Award, Ropion created a bespoke floral fragrance to scent the event's cocktail hour. Named Fleurs d'un Soir, the fragrance included notes of orris root, rose and jasmine, all sourced from IFF-LMR Naturals, based in Grasse, France. The one-of-a-kind creation will never be repeated.
Linda Levy, president of The Fragrance Foundation, added: "Dominique Ropion is a gifted perfumer and extremely deserving of this year's 2019 Lifetime Achievement, Perfumer Award. We are thrilled to celebrate his accomplishments at The Fragrance Foundation Awards and congratulate him on his many achievements in the fragrance industry."