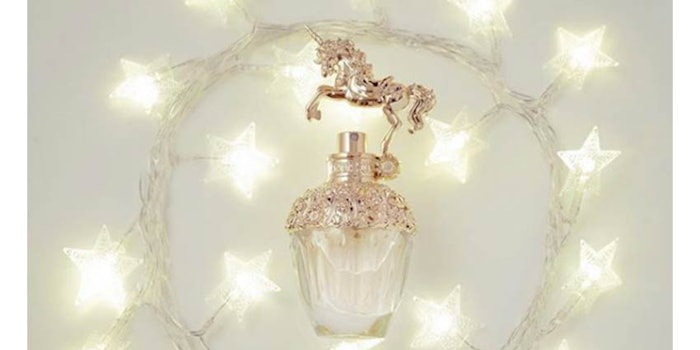 @annasuipage/ via Facebook.com
Inter Parfums, Inc. has released its Q3 2018 financial results.
Among the key results included: 
Net sales were reported at $177.2 million, up 4.5% over the previous year.
Net sales by European-based operations increased 2.4% to $137.8 million.
Net sales by U.S.-based operations, at $39.4 million, were up 12.9%
"Nearly all of the regions in which we do business have shown year-to-date sales growth. Our three largest markets, North America, Western Europe and Asia, achieved sales growth of 18%, 9% and 22%, respectively, compared to the first nine months of 2017. The Middle East and Eastern Europe, have grown sales by 11% and 12%, respectively, while Central and South America sales were essentially flat compared to the same period last year," said chairman and CEO, Jean Madar.
"On both sides of the Atlantic, we have ambitious plans for the coming year. With regard to European operations, our largest brands, Montblanc and Jimmy Choo, both have new men's scents debuting and there will be new women's fragrances for Coach and Lanvin. For U.S. operations, 2019 launches are for the most part brand extensions including one for Anna Sui's Fantasia, an addition to the Guess 1981 fragrance family, a sister scent for Oscar de la Renta's Bella Blanca and a flanker for the Dunhill Century fragrance line, among others."
On European-based operations
"Jimmy Choo and Coach, two of our largest brands, achieved 19.7% and 40.9% third-quarter sales growth, respectively, all the more impressive in the absence of major new product launches," said Madar. "In fact, the nearly 12% year-to-date increase in net sales by European based operations was primarily due to brand extensions for the best sellers among our largest brands, energizing product selections within our other brands and expanding distribution, all the while supporting these efforts with well-planned and executed advertising and promotional programs with a far greater emphasis on digital media."
On U.S. and Asia-based operations
"The inclusion of legacy Guess fragrances, which began in the second quarter of 2018, factored into the increase in net sales," added Madar. "Also factoring into the third quarter sales growth was the successful launch of brand extensions for the Abercrombie & Fitch First Instinct fragrance family and Hollister's Festival Vibes duo. Additionally, with the popularity of Anna Sui fragrances throughout Asia, we continue to enjoy dramatic increases in brand sales in that region."
Related: Interstellar and Lily Aldridge Collaborate on Supermodel Scent