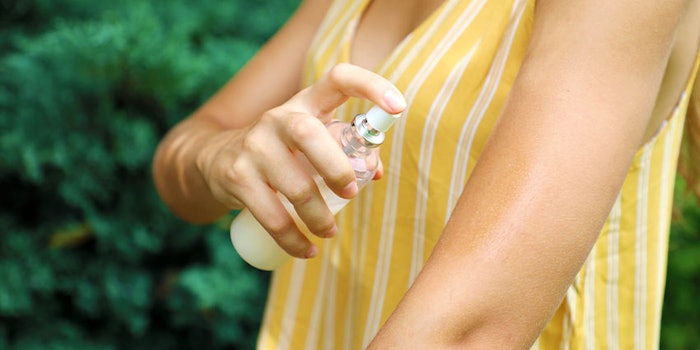 The United States Environmental Protection Agency (EPA) has approved the use of nootkatone for repelling ticks, mosquitos and other dangerous insects, as reported by the New York Times.
Nootkatone, which can be found in cedars and grapefruits, remains potent for several hours. Its use may help curb insect-born illnesses, such as malaria and Lyme disease. According to the Centers for Disease Control and Prevention, diseases caused by bites from ticks, mosquitoes and flease—including West Nile virus, Zika and the plague—have tripled over the last 15 years.
The Research Institute for Fragrance Materials (RIFM) has published a safety assessment on nootkatone as it is used as a fragrance ingredient.