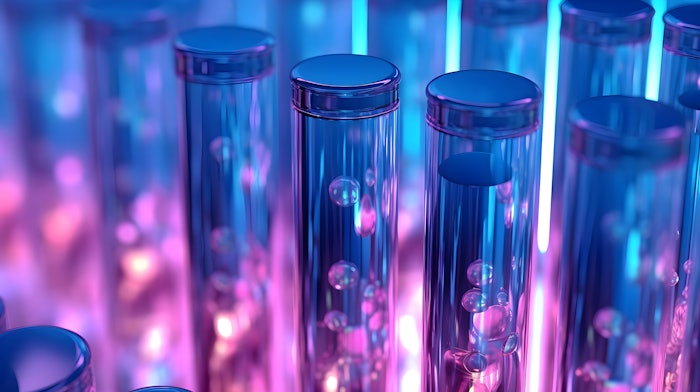 AdobeStock
Mane and Botanical Innovation have launched fragrance technologies, one is a microemulsion perfume and the other is a range of microencapsulated essential oil powders. Here are two of the latest fragrance technology innovations making headlines.
Mane has introduced the company's latest fragrance technology tool—Aquafine (stylized "AQUAFINE"). 
The microemulsion perfume is said to be biodegradable and alcohol-free. Aquafine is designed to encapsulate fragrance molecules in tiny droplets resulting in a completely transparent emulsion with a high concentration of perfume.
According to Mane's website, Aquafine offers "a weightless texture that feels soft and delicate on the skin."
Botanical Innovations announced the launch of Botanical's Breath Microencapsulated Essential Oils. With this range of microencapsulated essential oil powders, the company hopes to open a new chapter in nutraceutical flavor, fragrance, and ingredient applications, redefining sensory experiences and elevate product efficacy.
Microencapsulation technology is designed to allow for the gradual and sustained release of essential oil compounds. 
Kerry Ferguson managing director of Botanical Innovations Group shared, "Botanical's Breath Microencapsulated Essential Oils herald a new era of innovation in nutraceuticals. We are proud to empower our consumers with products that deliver unrivaled sensory delights, controlled release, and customized benefits. This launch reaffirms our commitment to pushing the boundaries of science and nature to create solutions that enrich lives."