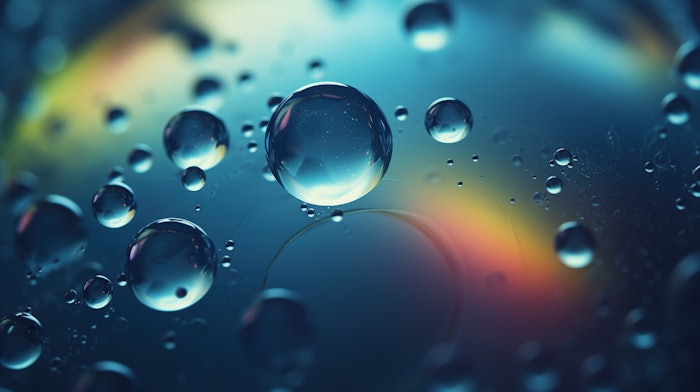 AdobeStock
Mane has introduced the company's latest fragrance technology tool—Aquafine (stylized "AQUAFINE"). 
Related: Mane 2023 Leaders & Newsmakers Interview
The microemulsion perfume is said to be biodegradable and alcohol-free. Aquafine is designed to encapsulate fragrance molecules in tiny droplets resulting in a completely transparent emulsion with a high concentration of perfume.
According to Mane's website, Aquafine offers "a weightless texture that feels soft and delicate on the skin."