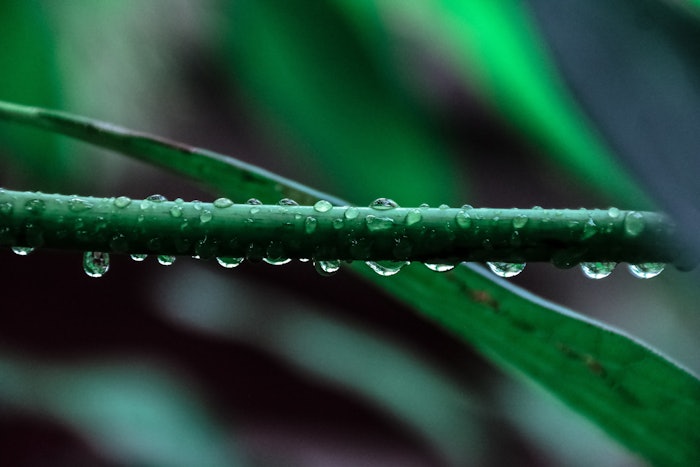 Pexels photo by Donald Tong
Givaudan has revealed its latest ingredient Geogaia, designed to translate the "luscious and multifaceted scent of petrichor, providing green, earthy and watery tonalities to the fragrances." Petrichor is defined as the smell that comes from the ground when rain falls after a dry period.
Related: Givaudan x IFRA UK Create Smell & Tell Mood Boosting Memory Game
Geogaia has been supported by the Givaudan Proprietary Mood Portraits 2.0 testing approach and InSituScanz brain imaging exploration. Geogaia has a 100% biodegradable formula, aligning with Givaudan's objective of achieving a biodegradable fragrance palette by 2030. 
Part of Givaudan's Gaia collection, Geogaia features Phytogaia, which is said to offer well-being benefits of molecules emitted by forest trees, and Thalassogaia, designed to mimic the composition of the marine environment, developed according to the company's Naturality Guide principles.
Stéphanie Martin, Home Care Category director, shared, "Demonstrating the emotional dimension of this new creation, 81% of consumers observed an "After the Rain" olfactive effect in the compositions containing a significant level of Geogaia, describing a pleasant natural outdoor sensation(Sniff test 2023). Being the most accurate translation of this universally evocative wet weather smell, Geogaia opens new creative perspectives, across all product categories."