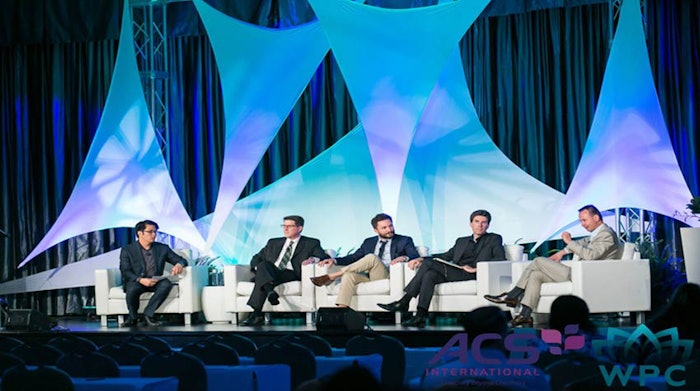 "Consumers are demanding green fragrances, and to create green fragrances, you need green ingredients," said Tony Phan, during the Designing and Assessing Green Fragrance workshop held on the second day of the 2016 World Perfumery Congress.
The process & project engineer at MANE kicked off the two-part discussion by sharing insights on green chemistry and MANE's Green Motion steps.
What Is Green?
When asked to define what is a green fragrance, Torsten Kulke said, "It depends on the philosophy of the customer." Kip Cleverly agreed that the definition resides on the end user.
"A green fragrance is one that is always evolving, a true work of art," added Patrick Foley.  
Who Is Responsible in the End?
Cyril Gallardo shared that "we're all responsible…F&F industry, suppliers and customers." However, it's the industry working together with specific tools that can truly drive change.
Kulke warned that while looking at current tools is a step in the right direction, the industry must also look at social awareness and factor that into defining a process.