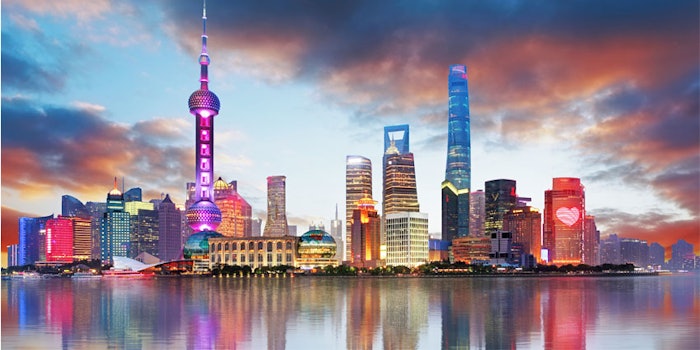 Treatt has announced it has transitioned its China operation from a representative office to a Wholly Owned Foreign Enterprise (WOFE).
Related: Treatt Joins Sustainable Agriculture Industry Platform
A WOFE is a company established in China according to local law and wholly-owned by one of more foreign investors. This development means Treatt can conduct business, hire local employees and generate revenue in CNY currency without the need of using a subsidiary company in China.
Since the opening of its representative office in 2006, the team has gone from strength to strength with 6% of group revenue in 2020 coming from the region. The WOFE will not only cement the company's position in China but will also expand and accelerate growth opportunities further afield across the Asia-Pacific.
The establishment of the WOFE in China marks the completion of a series of significant infrastructural investments for the growing business. Its U.K. operation is currently transitioning to a £41m purpose-built new facility, with its U.S. campus completing its most recent expansion in 2019. These developments will have a transformative impact on the company's operational efficiencies, production capacity and the speed at which it can service customers globally.
Steve Fan, China Sales manager, said, "Treatt has served the flavor and fragrance industry in China for over 15 years and with innovative development in the sector, the time was right to expand our capabilities and invest in our foundations for growth within the fast-moving consumer goods (FMCG) market. We are excited about the creation of the WOFE as it brings about significant business opportunities in China whilst providing great support to our customers, new and existing."
Daemmon Reeve, CEO of Treatt, said, "We are delighted to announce our scale-up of operations in China. It is the result of considerable effort and reflects our commitment to growing our business in the region. The benefits to Treatt, its suppliers, and customers, are considerable and will make us even more competitive.
Want to know everything going on in flavor & fragrance? Sign up for P&F+'s newsletter. You can also follow along on Instagram and LinkedIn.