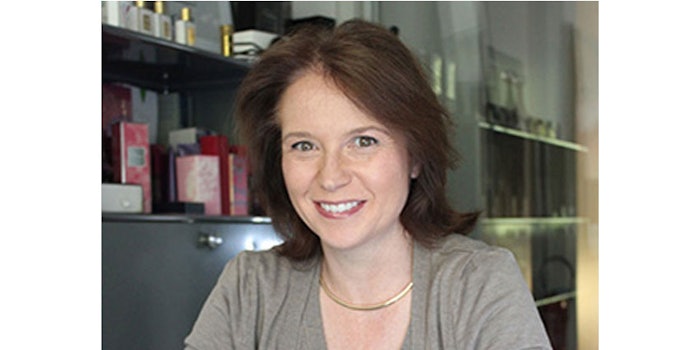 Givaudan has announced that Calice Becker, vice president perfumer and director of the Givaudan Perfumery School, was awarded the 2021 Fragrance Foundation's Lifetime Achievement Perfumer Award, during The Fragrance Foundation's virtual event on June 10, 2021.
Related: Givaudan Announces Partnership with Tmall
Becker has created iconic fragrances, including J'adore by Christian Dior, Intoxicated by Kilian, Velvet Orchid by Tom Ford, Dylan Blue by Versace and Tommy Girl by Tommy Hilfiger. She has also received international accolades, including the French 'Médaille de Chevalier dans l'ordre des Arts et des Lettres' for her contribution to the arts through perfumery.
Becker trained as a perfumer at Roure in Grasse in 1985, leading her to Givaudan where she has worked for over 35 years. She was appointed director of the Givaudan Perfumery School in 2017, and has also been the president of the 'Société Internationale des Parfumeurs Créateurs' for more than four years, where she campaigns to safeguard the art of fragrance creation.
Check out what else is new in the F&F industry with our most recent podcast!
Givaudan CEO, Gilles Andrier, commented, "I am honored to present this award on behalf of TFF to Calice Becker in recognition of her enduring success as a perfumer whose creations have marked their era, along with her extraordinary leadership and dedication to the art and science of perfumery."
Linda G. Levy, president, TFF said, "We are proud to honor Calice Becker for all she has achieved in perfumery and continues to contribute to its future. Every perfumer's work is special; with this award we recognize those masters of the craft whose creations have made a significant contribution to the fragrance industry."
Accepting the award, Calice Becker said, "I am honored to be in the company of the extraordinary perfumers who have received this award before me and encouraged in my continued dedication to the future of perfumery. I wish to express my gratitude to The Fragrance Foundation for their impressive work in supporting perfumers and inspiring the world through fragrance."
Want to know everything going on in flavor & fragrance? Sign up for P&F+'s newsletter. You can also follow along on Instagram and LinkedIn.