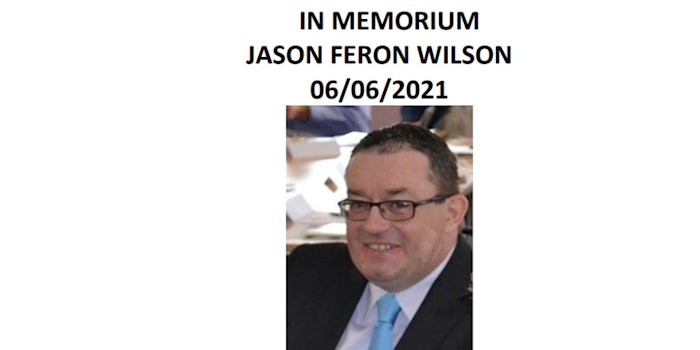 Jason Feron Wilson has passed away on June 6, 2021 after complications arising from the long-term effects of kidney disease. 
Jason served the British Essential Oil Association (BEOA) as a member of the executive committee for many years with a long stint as part of the program committee, until his illness made it difficult to do so.
Vincent Scully, BEOA chairman, said of Jason, "Always smiling and always witty, Jason will be missed greatly by the executive team and by his fellow members of the association. He would wish all his friends, colleagues and those who knew him to spread only joy, laughter and happiness and to continue to enjoy working within our fantastic essential oil industry—oh, and to take up cricket, golf, football, hockey. Indeed, any sport of their choice!"