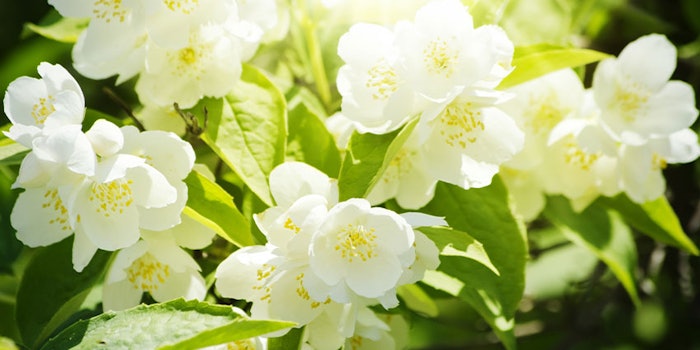 Mane has launched E-Pure Jungle Essence, a range of extracts derived using enfleurage.
Previously: Mane Names Loïc Bleuez Innovation and Development Director Fine Fragrance EMEA
The E-Pure Jungle Essence range includes three flower extracts:
Jasmine grandiflorum, an authentic Jasmine field scent with animalic facets and fruity notes.
Red champaca, a powdery white flower note with honey undertones
Jasmine sambac, a natural floral scent with orange flower facets and an interesting wild effect.