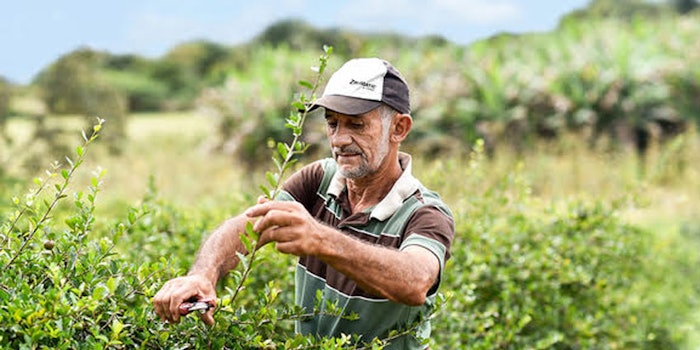 Symrise links up with the Association des Industries de Marque (AIM, the European Brands Association) for more sustainable and equitable supply chains.
AIM unites leading consumer goods manufacturers and their suppliers committed to sustainability and respect for human rights throughout the supply chain. The initiative provides members with a forum for collaborative exchange, mutual audit recognition, continuing education and networking with similar initiatives.
Related: Symrise and Van Aroma Launch 'Nilampedia'
In addition, AIM-Progress looks at human rights compliance throughout the supply chain, helping members develop meaningful auditing procedures for suppliers and establish opportunities for employee involvement and payment of fair wages.
On the hunt for a position in fragrance? More details here.
Symrise uses around 10,000 mainly natural raw materials from more than 1,000 suppliers from over 100 countries for its products. The company aims to source its raw materials as sustainably and fairly as possible and has already designed its supply chain so it can trace all of its strategic raw materials completely back to their source.
"We have set out the framework for responsible procurement in our Supplier Guidelines and our Supplier Code of Conduct, which we developed in 2016," says Bernhard Kott, Chief Sustainability Officer at Symrise. "Membership in AIM-Progress will help us to improve existing processes. Thanks to the mutual recognition of audits, we can, for example, assess our suppliers more quickly according to sustainability criteria."
"Sourcing raw materials responsibly forms an important pillar for our business success," says Dr. Helmut Frieden, Corporate Sustainability Symrise. "Our customers' demands for sustainability and fair wages and laws are increasing. We expressly welcome initiatives such as the German Supply Chain Act. As a member of AIM-Progress, Symrise can improve in this area and make its supply chains sustainable efficiently."
Want to know everything going on in flavor & fragrance? Sign up for P&F+'s newsletter. You can also follow along on Instagram and LinkedIn.