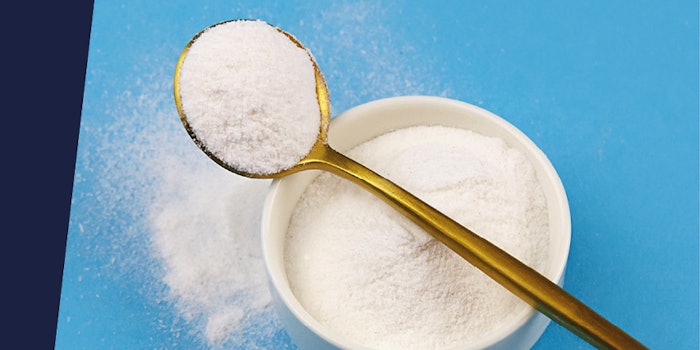 Seqens Cosmetics has launched AdvensCare, a new range of intermediates and ingredients for cosmetic products and perfumes.
Related: European Lemon Production on the Rise
The AdvensCare range covers a wide variety of applications from preservatives, emollients, emulsifiers and actives, and involves chemistry such as acid chlorides, fatty acids and esters.
All the AdvensCare ingredients are manufactured in France in Ecovadis Gold Certified production sites.
The AdvensCare range is composed of four products:
AdvensCare BZC is a crystalline quaternary ammonium salt, which is available as a minimum 97% pure odorless and white to whitish fine powder. Used as a fast-acting preservative in personal care products, it is very effective at low concentrations against a wide variety of microorganisms. The recommended maximum use level for AdvensCare BZC is 0.1% in rinse-off and leave-on skin care products in Europe and China, 0.5% in in rinse-off and leave-on skin care products in the United States and 0.5% in rinse-off products and 0.2% in leave-on products in Japan. Soluble in water, lower alcohols, ketones and glycols, AdvensCare can be easily formulated into solid or liquid formula (soaps, shampoos, creams).

AdvensCareUDC is a colorless liquid used as a key intermediate for the synthesis of a large variety of cosmetics ingredients including, but not limited to, antidandruff, antistatic, emulsifiers and actives such as: undecylenoyl hydrolyzed collagen, alginate, hydrolyzed corn, soy or wheat protein. Available at minimum purity of 98%, AdvensCare UDC is oil soluble and can easily be used to functionalize water soluble ingredients (such as amino-acid, peptides and proteins) in order to improve their "formulability," skin penetration and bio-availability.

AdvensCare DEA is a colorless liquid commonly used as a masking agent in personal care products by reducing or inhibiting the basic odor, and as a fragrance ingredient with a fruity olfactory profile. It is also used as an emollient for a variety of skin conditioning products since it acts as a lubricant on the skin surface and gives the skin a soft and smooth appearance.

AdvensCareUDA, a white crystalline solid, is a versatile cosmetic ingredient for skin and personal care products such as cleansing, emulsifying and masking. Its fatty acid ester derivative ethyl undecanoate, which is obtained by direct esterification of undecanoic acid, is used in the flavor and fragrance industries to bring a coconut and creamy smell.
Want to know everything going on in flavor & fragrance? Sign up for P&F+'s newsletter. You can also follow along on Instagram and LinkedIn.