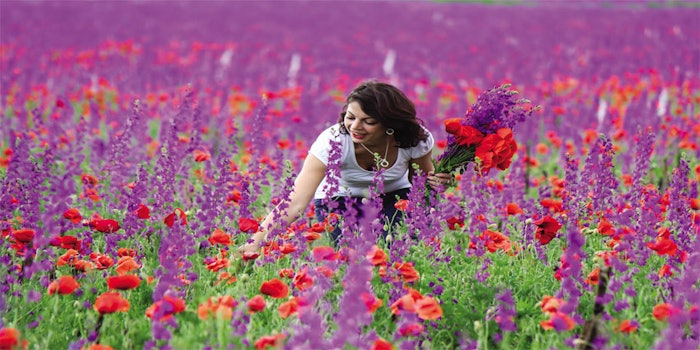 Spring 2021 is all about recalibrating. Hitting the refresh button after a year of experiencing the world through our screens. As we begin to leave the nest and safely rejoin society, we look to recent trends in the F&F industry to access new shifts in focus for consumers.
From our couches and home offices we've seen the impact humankind has on the world, meaning better for you products should also be better for the environment. Purpose-driven initiatives have come into the spotlight, with nearly 70% of professionals expecting consumers to be more concerned about sustainability than before COVID-19a. Which means the F&F industry will increasingly focus on thoughtfully sourced ingredients, as well as multi-faceted technology for packaging and distribution.
This sentiment is echoed in a recent food and beverage trend report by T. Hasegawab. The company outlined a continued growth of protein and meat alternatives, including a 1,075% increase in kelp-based products. That, coupled with a 1,086% increase in non-dairy ingredients, points to longevity and balance—leading with what's best for the individual, the environment and humankind.
On the other hand, we also see a surge in experimental flavor combinations, which allowed consumers in quarantine to indulge themselves and experience the outside world through their palate. The report showed that brands can establish lasting emotional connections through multisensory products used to help people relax, enjoy a sense of adventure and connect with other people via shared experiences on social media.
On the fragrance end of the spectrum, the launch of Feuguia 1833's home fragrance collection, Ninu's AI-powered smart perfume platform and Bvlgari's Allegra collection highlight the increasing innovation occurring around fragrance personalization in multiple product categories. Taking a wide array of approaches, including online quizzes and machine learning, brands are giving consumers the opportunity to drive their own fragrance experience to create targeted scent profiles.
As we enter this season of renewal, it's safe to say the industry is entering a new phase across multiple fronts.
Jenna Rimensnyder
Managing Editor
jrimensnyder@allured.com
Footnotes:
awww.perfumerflavorist.com/flavor/trends/10-Global-Consumer-Trends-of-2021-Report-573621631.html
bwww.perfumerflavorist.com/flavor/trends/T-Hasegawa-Releases-2021-Food-and-Beverage-Flavor-Trends-Report-573629301.html
The arrival of springtime brings exciting shifts in the F&F industry.