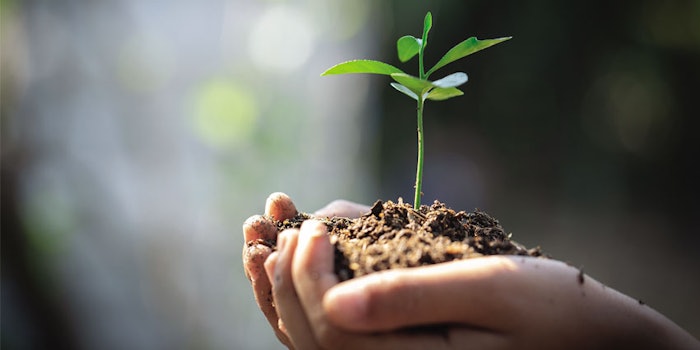 Le Bar-sur-Loup, France
2020 Sales: €1,376.2 million
The year 2021 marks an incredible milestone for Mane's legacy—the company's 150th anniversary. A staple in the F&F industry, Mane continued to introduce new ingredients to the market, and acquire new certifications and accolades throughout the pandemic.
As far as expanding the company's portfolio, Mane launched a range of products, including E Pure Jungle, Florapeel, Greencatcher, spice extracts as well as natural aromatic ingredients. This type of versatility translated into the company's ability to remain at optimal operation while adapting to altered working conditions throughout the last year.
Despite the unforeseen circumstances and added obstacles during this new normal, Mane set its sights on sustainability. In March 2021, the company announced the development of a sustainable supply chain in Indonesia to guarantee full traceability from the fields to the final extract. Through this sustainable sourcing, Mane offers local farmers additional revenues and positively impacts the communities' living conditions.
Mane president and CEO, Jean Mane, is set to share more on the company's purposeful pivots, projections of coming industry trends and how the business plans to continue and grow its legacy.
Jean M. Mane
President and CEO, Mane
What was your company's biggest business accomplishments in the last year?
A portion of the year 2020 saw the world in lockdown with people isolated in their homes. The fundamental human drive to form interpersonal relationships and feed our sense of belonging was interrupted abruptly. The way we interacted with each other, with our customers and with all stakeholders in our business world changed rapidly and required us to adapt. As a business and as people, we were being challenged in ways that we could not anticipate nor prepare for.
We continued to do what we do well, service our customers with innovative products and solutions and bringing these to market in a reliable way, at the highest quality level. The Mane community proved to be a safe haven to continue our work in this new reality. Globally, we have convinced local authorities of the essential nature of our operations and we were able to keep our facilities up and running. We can all be proud of such agility and solidarity.
Our teams in laboratories, factories and associated offices around the globe, had to adjust rapidly to new working conditions of social distancing and additional strict hygiene measures. The cooperation across the world to create new sensory experiences, to procure raw materials, to produce at the best possible quality and service our customers under these conditions is admirable and a source of inspiration.
We continued to invest in our company, in our people and in innovation, despite disruptions and challenges caused by the pandemic. Innovation is one of our strategic pillars and we will continue to invest in it around the globe. We continued delivering on our promises and we can be proud to say that whatever the situation or the challenge, Mane gets the job done and stands together, agile, strong and purposeful. Delivering on our promises has and will continue to strengthen the power of the Mane brand and further distinguish us from our competition.
We have learned new ways of working together and communicating remotely through "Microsoft Teams." Who would have thought that every meeting in 2020 would start with the question "Can you hear me?" Today, and for the future probably, a very important question to remember and the basis for listening to each other.
Care for our people, our customers and all stakeholders in our business environment. I cannot thank my collaborators enough for their initiatives, dedication to Mane, resilience and unity to stand together and to stand firm, to come out of the crisis stronger. Tests have come in all shapes and sizes. We have truly learned through these tough experiences what it means to bend and not break. With prudent financial management, operational and organizational agility, we have been able to withstand this crisis at full employment. We have maintained our health as a company and as a responsible and sustainable employer. This fills us with confidence for the future.
Despite a rough year, the group posted 2020 consolidated sales of e1,376.2 million, in slight recess versus 2019 due to the negative evolution of exchange rates. At constant exchange rates, the group's sales progress by +1.9%.
I am proud to celebrate our 150th anniversary in full independence, in line with the promise made many years ago to all our team members and continue to build the future of Mane together. Our company is founded on strong values that shape the Mane way: passion for our customers' needs, maintain the highest ethical standards and operate with a strong family culture. A family culture centered on teamwork, respect, trust and personal commitment.
As we continue to pioneer the world of sensory experiences and benefits for our customers, we can be confident that these values and business principles keep us on track and lead us through challenges and disruptions. Be it social-economic or competitive pressures, Mane acts and stands strong and united for generations to come.
The drive to deliver innovation takes its roots in the quality and talent of our people, who are at the heart of our success. Staying true to our strategy, we continue to build on the talent of our teams around the world and on the significant investments initiated in the past few years to further expand our global reach, which has proven to be essential in staying close and in touch with our clients, as travelling was put to a halt in 2020.
We have announced the launch of a major construction project, a new 10,000 m² innovation and research center on the La Sarrée site in Bar-sur-Loup, France. It represents an investment of 30 million euros. The inauguration is scheduled for 2023.
The innovation center will centralize several structures, including scientific documentation, laboratory for new technologies, pilot lines (for beverages, savory, dairy products, etc.), a test platform for new processes, extraction workshop and laboratory, encapsulation and extrusion and more. The site will also host Mane3, a platform for innovative start-ups and micro-enterprises, as well as convivial spaces to promote co-working with the flavorist's clients. The objectives of this project are to bring together activities linked to innovation around flavors and fragrances, to create R&D synergies with customers, partners, students and other companies. Still under study, the center could be powered by photovoltaic energy, with heating and cooling by vertical geothermal probe fields.
We are also completing the construction of our new production hub in Pinghu, Zhejiang Province, China, which will substantially increase our manufacturing capacity while maintaining best-in-class service levels to its customers across Greater China and Korea. With a total investment of $60 million, it is our largest investment in China to date. This investment in this key, high-growth market is another significant milestone in achieving our ambitions. We also aim to see the construction of our new manufacturing site in Gujarat, India, progress significantly. This project complements the substantial investments made on the subcontinent recently, including our aroma molecules production site, as well as the investments in Mane Kancor facilities. The construction of our third plant in Indonesia, which will be dedicated to the production of dry flavors, is well under way.
We are also keeping up with our investment plan in the USA to further increase our production capabilities in this strategic market, which has experienced such a fast bounce back to growth over the year.
For the full article, please check out the Perfumer & Flavorist+ July 2021 issue.