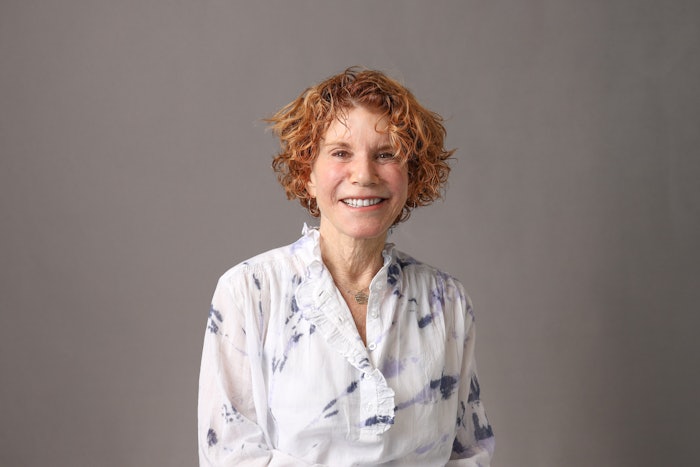 courtesy of Pura
With the holidays quickly approaching, Perfumer & Flavorist+ connected with Pura director of Fragrance Development, Hope Freeman to discuss iconic scents for the seasons, timeless fragrances and her journey to the industry. After 25+ years at IFF (International Flavors and Fragrances), Hope created industry-leading products for Ralph Lauren, Estee Lauder, Nest, Abercrombie & Fitch and more. 
I would love to hear what brought you to the fragrance industry. Can you share your journey?
Hope Freeman [HF]: I "fell" into the fragrance industry in my early twenties when I got a job in one of the houses' Advertising departments. I became a member of the Fragrance Panel and realized I loved to smell. From there, I went to the brand side, Chesebrough Ponds, Coty, and then back to IFF where I stayed for 25 years. Now it is so exciting to be at Pura, the smart fragrance company that is making life smell better with the innovative combination of fragrance and technology. We transport consumers to faraway places right in their own homes! We also create wellness spaces with fragrances that help you sleep better, reduce stress, energize, and cover bad smells!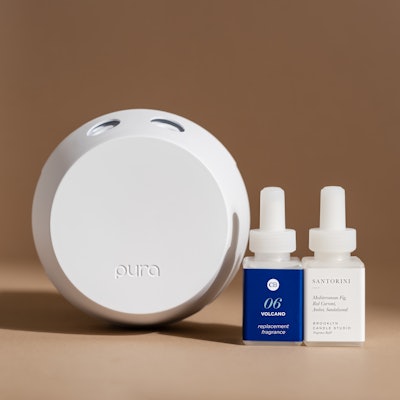 Can you speak to some of the fragrance trends you've seen throughout your career? Which ones would you say are timeless? Are there any that are making a comeback?
HF: Florals are timeless, either as single notes or combined with others such as fruity, woody, musky, or mossy notes that we are seeing more of now. Woody fragrances have been strong for a while and we see a lot in the Pura library. Aromatic notes blended with floralcy, citrus, green, or woody are very popular too. Fougere fragrances which have always been popular for men are making a comeback for both men and women and are being combined with very fresh, watery aspects.
With the holidays coming up, can you share why scents like cinnamon, pine, cranberry, and gingerbread are go-to's?
HF: Pine, cranberry, gingerbread, and other holiday or winter notes are really popular because they evoke memories of fun times with people you love. Family & friend get-togethers, hosting and gathering, fun, food, and laughter tie in so well with all the smells of the holidays and help you to feel comforted and happy. We know that's what fragrance is all about: memories!
From your perspective, what is the current state of the fragrance industry?
HF: We see home fragrances becoming more and more popular as many are working from home and spending more quality time there. Everyone is starting to realize how important and uplifting fragrance is for your home, and Pura is seeing that care develop as we grow. People also want to use fragrance to improve their lives, and wellness and self-care are at the forefront of fragrance right now, and is a focus at Pura as well. Using clean, premium ingredients in a sustainable way makes such a difference to consumers, and it's vital to push what we are doing into that space. Pura is making life smell better with every fragrance that we launch as we create experiences and make them memorable and transportive.