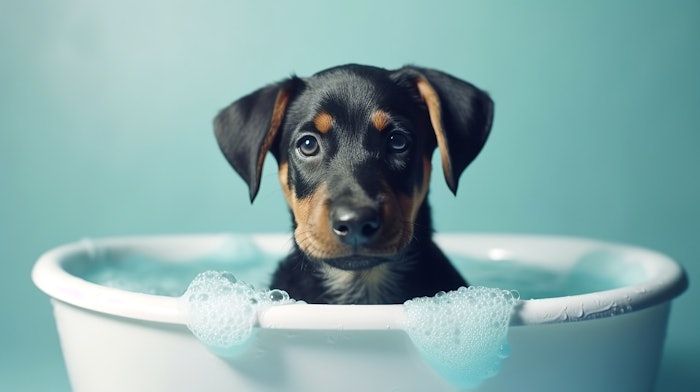 courtesy of Cosmo International Fragrances
Cosmo International Fragrances has expanded the capabilities of the company's ScentSilent Natural Technology to the pet care category, to offer an effective and sustainable solution to pet malodors. The artificial intelligence platform is designed to help transform perfume formulations by eliminating odors as well as obtaining an advanced formula that is said to perform effectively in terms of long-lasting fragrances and sensory performances.
"Pets are considered members of the family for a vast majority of pet owners, and pet ownership is at an all-time high following the pandemic pet boom. Despite rising living costs, pet owners are still spending a lot on their companion animals, which is driving growth in the pet care market", explained Thomas Delmas, director of the Technology division at Cosmo International Fragrances. 
Chloé Charier, formulation engineer at Cosmo International Fragrances shared, "Pet owners want to provide pets with the same level of care and quality as they do for themselves, and brands are taking note. Recognizing the importance of their safety, we have strictly followed the cosmetic compliance standards in various pet grooming applications to ensure trust in the safety and suitability of the product. Because we want the best for our furry friends!"