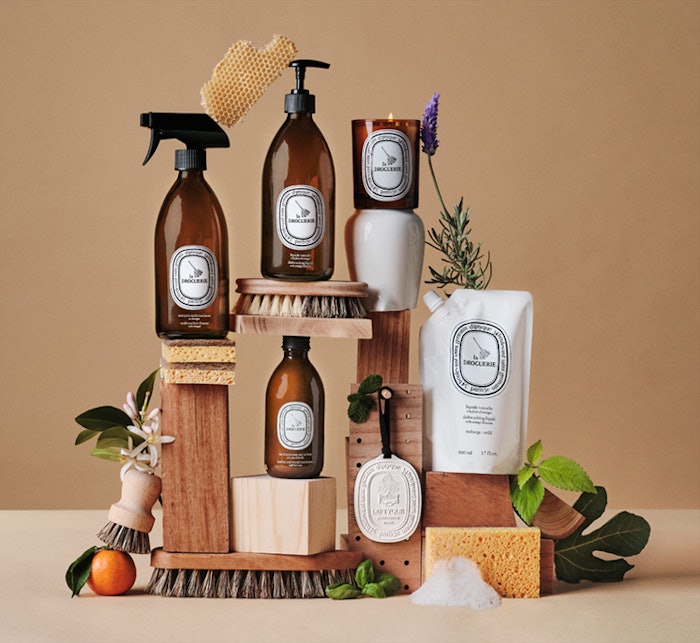 The COVID-19 pandemic altered consumer attitudes toward cleaning and their cleaning habits. An NIQa survey shows that buyers of home care products want their homes to be clean and sanitized, and their chief concern is health. 45% of consumers indicated looking for products with safety precautions such as antibacterial properties, non-toxic ingredients, and disinfectant abilities. Furthermore, home care items are a necessity in every household because consumers want clean surfaces, washed laundry, and fresh households. NIQ'sb data revealed that 59% of respondents maintain that rising prices would not impact their home essentials spending, while 84% of consumers worldwide plan to spend the same or more on home care essentials. Cleaning concerns extend to college parents with children living away from home. According to a June 2023 American Cleaning Institute (ACI)c survey with 500 parents of college undergraduates, nearly 3 in 4 (74%) of college parents admit their kids are not completely prepared to clean on their own. Out of the parents surveyed, 64% expressed concern that their child did not know how to effectively use cleaning products and 1 in 4 parents (26%) worried their kids lacked the proper cleaning supplies or know-how.
With health being a top concern, consumers are upgrading their home care routines with better-for-you and better-for-the-planet plant-based and natural products. Sophisticated scents and iconic scents outside of the home care category are spilling into cleaning products, dish care and fabric care. In response to consumers' frustration with rewashing dishes because of food remnants, dish care brands are formulating with enzymes to help break down the stubborn protein and starches. Laundry sheets, plant-based, biodegradable formulas, and products to reduce microfibers are fueling fabric care innovation.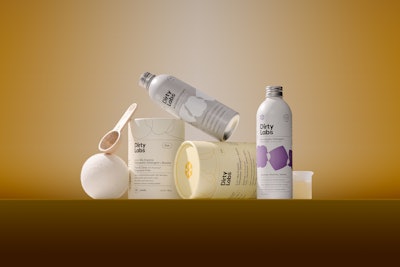 Self-Care Spills Into Home Care
As discussed in Trendincite's Perfumer & Flavorist+d "Forward Thinking: 5 Trends Shaping The Bath & Body Industry," article, which appeared in the October 2023 edition, self-care is on trend and a mainstay. Consumers are upgrading their home care routines to promote health and well-being, which includes the cleaning products individuals use. Inspired by beauty products, cleaning products are ditching harsh chemicals and replacing them with better-for-you and better-for-the-planet plant-based and natural formulas and sophisticated scents.
Kris Jenner and Emma Grede are steadily growing their plant-powered cleaning brand Safely. The line is free of stabilizers, sulfates, parabens, phthalates, dyes, PFAS and animal by-products and this summer became Green Seal Certified. Last year, the brand released the Calm Collection exclusively at Walmart. The Calm Collection features Dish Soap, Everyday Laundry Detergent, Hand Soap, and Universal Cleaner. The scent "is designed to resemble an iced lavender latte on a warm, sandy beach" and includes notes of lavender, vanilla, lemon, coconut, rose and dry musk. In July, Safely expanded its distribution to Kroger and created an exclusive Sunrise scent for their Universal Cleaner, which contains gardenia, tuberose, saffron, mint, and sage accords. Recent scent releases include Bright with notes of pink grapefruit, cassis, rose, violet, amber, and cedarwood and Fresh with basil, mandarin, lime musk, amber, violet, and lily accords. The brand also added Scent Diffusers in Bright, Calm, and Rise scents housed in glass jars with a paper wick. In September, Safely received certification as a B Corporation (B Corp). Approved by Ecocert, Diptyque launched the La Droguerie eco-friendly cleaning line in four SKUs: Cedarwood Perfumed Ceramic, Dishwashing Soap with Orange Blossom, Leather and Wood Care Lotion with Beeswax, and Multi-Surface Cleaner with Vinegar. The liquid formulations contain ingredients that are 99% natural or of natural origin and are biodegradable. The brand offers an Odor-Removing Candle With Basil and refills for the Cedarwood Perfumed Ceramic, Dishwashing Soap and Multi-Surface Cleaner.
San Diego-based health and wellness company Cymbiotika has unveiled Cymbiotika Home in probiotic Hand Soap and Lotion, Laundry Detergent, and Multi-Purpose Spray. The dual-action concentrated Laundry Detergent contains a stain-lifting enzyme blend with banana extract. The Multi-Purpose Spray is made with a powerful blend of five enzymes and the streak-free formula breaks down stains and grime while neutralizing unwanted scents and odors with zinc salts. Bona has introduced a USDA Certified Biobased and US EPA Safer Choice-certified Bona All-Purpose Cleaner. The hydrogen peroxide formula is infused with essential oils and is available in two scents: Lavender White Tea and Lime Basil and is safe for all non-floor surfaces in the home such as countertops, cooktops, and cabinets. The packaging is made from 30% post-consumer recycled materials and is accompanied by a new sustainable microfiber cloth made from 80% post-consumer recycled material that can be washed and reused up to 300 times. Zep, known for professional cleaning products, has expanded into consumer products with Home Pro. The new line uses "superior cleaning technology" with seven spa-like aromas and refreshing scents: Eucalyptus, Fresh Rain, Lavender, Lemon, Orange Zest, Sandalwood, and Sea Salt.
For the entire Forward Thinking article, visit Perfumer & Flavorist+ November 2023 issue.