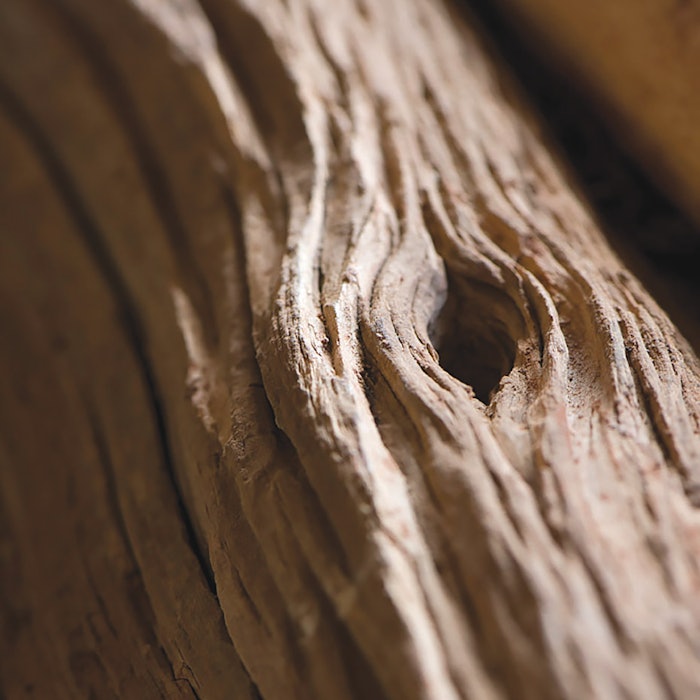 In this month's edition of "Perfumer Notes," perfumer-creator Pierre Bénard joins Perfumer & Flavorist+ (P&F+) to discuss the nuances of formulating with Australian sandalwood. You can find Bénard's notes on tuberose in the November 2022 issue.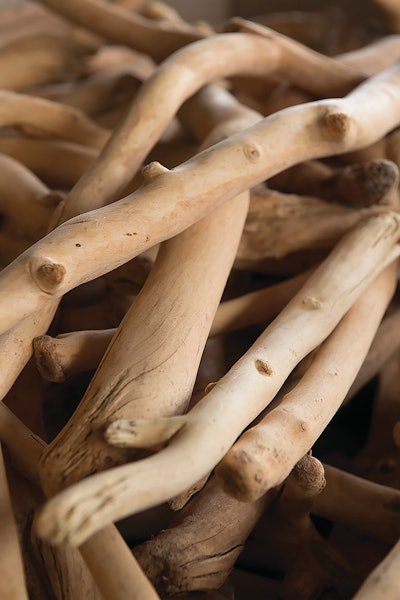 P&F+: What comes to mind when first experiencing the material?
Pierre Bénard [PB]: There are materials, such as olibanum resin, popularized under the name "incense," whose scents cross the minds and, throughout history, humanity. Beyond all religious beliefs, sandalwood soothes your mind.
My first contemplation of its essential oil was during my training as a student perfumer in 2006 in Grasse. The volatile extract invited me to these motionless journeys—not those who transport you in your memories—rather, those who bring you to the doorstep of your imagination.
Transcended by this new smell, my vision was nomadic like the flight of a boomerang over arid lands of dust and spices.
A common interpretation to that of Michel Roudnitska, imagined for his multisensory show Un Monde en Senteurs which I discovered during the 9th Perfume Day in Grasse in 2007. This certainly contributed to my interest in olfactory scenography in the field of culture.
P&F+: How is this material sourced? Is it easy to find/acquire?
PB: Santalum spicatum is native to the semi-arid regions of southern and western Australia. It is the oldest living fragrant species of Santalum, said to be some 13 million years old. Aboriginal people venerate this wood and crown it under the name of "Dutjahn."
There are other species endemic to the largest country in Oceania, such as Santalum obtusifolium, lanceolatum, preissianum, murrayanum and acuminatum species.
The perfume industry essentially exploits three species of sandalwood (Santalum). Two of which are spicatum and album, which are native to India, and austrocaledonicum which is found in New Caledonia and Vanuatu.
Sources of many commercial exchanges, the "austral sandalwoods" (as I like to call them) have been overexploited. In the 19th century, colonial frigates even bore the name "santaliers." They were loading their holds to barter it for tea.
In 1893, José-Maria de Heredia wrote in his book The Conquerors of Gold, "The coast was lowering, and the sandalwoods exhaled their fragrant breezes over the sea."
Since the 1990s, people in Australia have been repairing and regenerating their forests.
For the entire article, visit Perfumer & Flavorist+'s August 2023 issue.