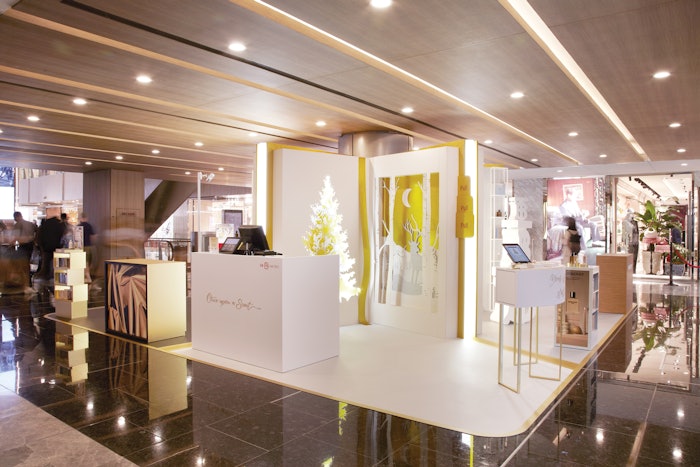 C/O COTY
Coty debuts the company's largest omnichannel gifting experience in Southeast Asia and India, Once Upon A Scent, for the holiday season. 
Related: Kline Outlines Trends Driving Holiday Fragrance Sales
The winter wonderland-themed animation is designed to immerse shoppers into the world of Coty's fragrances through an online-to-offline journey featuring brand education, personalized experiences and KOL (key opinion leader) content.
The animation is supported by a dynamic omnichannel digital marketing campaign led by KOL engagement, media partnerships and retailer customer relationship management activity, inspiring consumers to register online for unique beauty experiences in-store.
This effort is echoed in Euromonitor's "Revamping Digital Engagement in Fragrances" report. The article reads, "The post-2020 resilience of fragrances was achievable thanks to its ability to transform sensorial experience into mood experience, with an omnichannel strategy that spanned social media, including influencers/KOLs, and celebrity ambassadors. In addition, e-commerce helped propel growth globally in 2021, but digital engagement beyond transactions will drive future momentum."
Coty's Once Upon A Scent experience spans Singapore, Malaysia, Thailand, Indonesia, Philippines, and India and will be running throughout the holiday season into the new year.