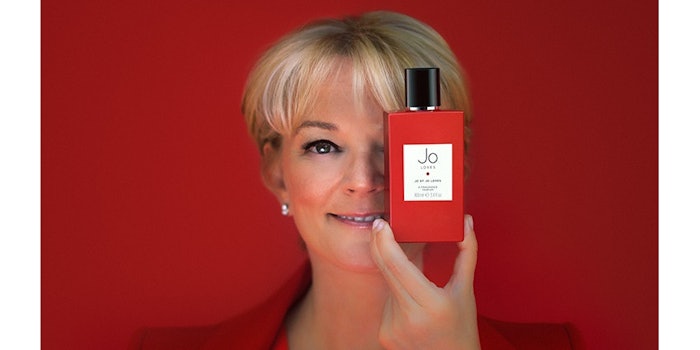 Ahead of her 25th anniversary in the fragrance industry, Jo Malone has debuted her latest fragrance, Jo by Jo Loves.
Paying tribute to her past, present and future, the fragrance will feature two calling cards of Jo Malone – the color red and a grapefruit scent. The eau de toilette will feature a full-bodied fragrance with top notes of bitter orange, lime, spearmint and grapefruit; middle notes of black pepper and hedione; and a base of cedarwood, vetiver and guaiac wood.
"Over the last 25 years, I have created fragrances for many reasons, but this one, I created for myself," said Jo Malone CBE, founder and creator of Jo Loves. "Grapefruit has always been my calling card and a source of inspiration -- from the first bottle I smelled in Paris over 30 years ago, to the treasured moments of building my first business and the adventures it brought with it."