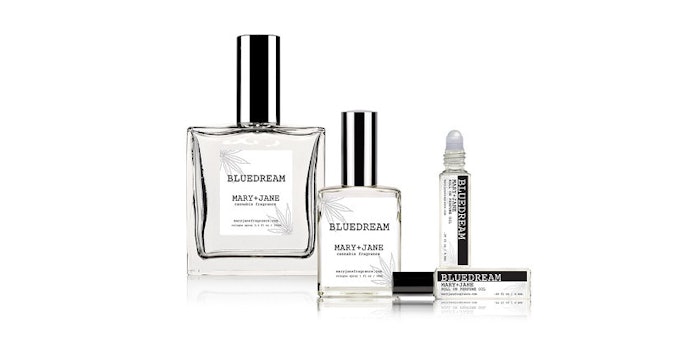 Cannabis-inspired beauty company Mary+Jane has announced the launch of Blue Dream.
Inspired by the popular California strain of cannabis, Blue Dream is a floral, spicy and light fragrance with clear notes of cannabis. The fragrance will be launch on April 20, 2018, and will be available for $145 (3.4oz) and $90 (1.0oz) on the company's website.
"In designing and selling fragrances with the distinct scent of cannabis, Mary+Jane is crystallizing the beauty and freedom associated with the herb," marketing director Casey Kwon said. "Wearers of Mary+Jane can carry the bold yet subtle scent of cannabis and the liberating feeling that it carries with them as they work or play."