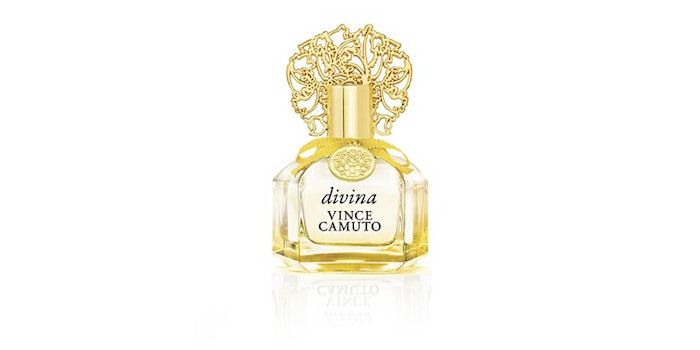 Vince Camuto has announced the launch of its newest women's fragrance, Divina Vince Camuto.
The fragrance opens with top notes of pamplemousse and tangy, aromatic blackcurrent; followed by mid-notes of violet leaves, mimosa blossom and sunflowers. Base notes consist of heliotrope, sandalwood and musk. The packaging features a clear glass bottle topped with the signature cap of Vince Camuto Women's Fragrance Collection.
The scent was crafted by Givaudan perfumer Caroline Sabas. "With Divina Vince Camuto, I wanted to create a fragrance with a lot of energy and happiness," she said. "Sunflowers and mimosa blossoms both give me those feelings and inspire moments of carefree femininity. I remember my house in France filled with mimosa when I was a little girl, and that scent always gave me pure joy... the warmth made me feel so alive."
Divina Vince Camuto is available in a 3.4 oz eau de parfum spray ($90) and can be found at Macy's, among other retailers.