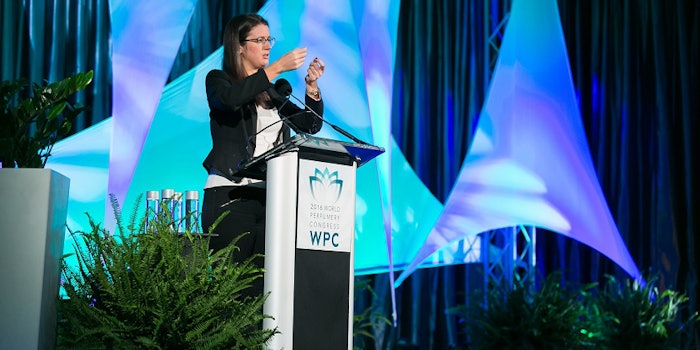 The World Perfumery Congress (WPC) has announced its call for speakers for the 2018 event, which will take place in Nice, France from June 5 – 7, 2017.
WPC will be seeking educational presentations from industry experts on the following topics:
Perfumery
Delivery systems and performance
Sensory research
Supplier and brand relations
Product development
Transparency and IP security
Consumer product and fragrance market trends
Sourcing and distribution strategies
Consumer engagement and big data
Digitizing fragrance distribution and creation
Additionally, WPC will be seeking master perfumers to share their insight and knowledge on topics such as iconic fragrances, navigating the perfumer career path, telling your story, formulation and reformulation tips and tricks, finding your signature and more.
Submission deadlines are due no later than September 15, 2017. To submit a presentation proposal, visit WPC's website by clicking here.