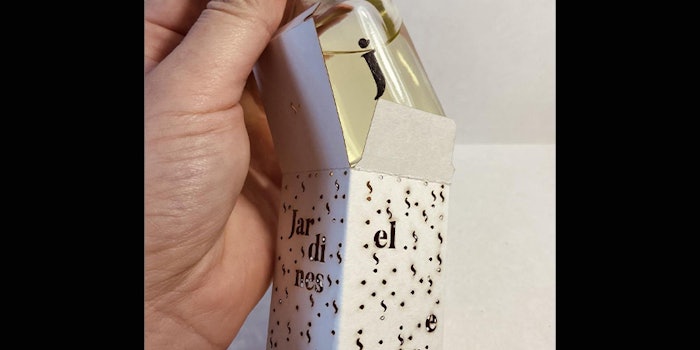 Perfumer Barnabé Fillion has worked with Luces de Barrio (Neighborhood Lights) to create his newest fragrance, Gardens in the Air. 
Related: Brian May, Queen Guitarist, Launches Fragrance
The fragrance includes notes of bitter orange tree, pink pepper, rosemary, rose, cedar and eucalyptus. 
The project has used some of the plants that grow around the run-down buildings in Tres Barrios-Amate, an underprivileged neighborhood in Spain. Children from the neighborhood's Candelaria Educational and Social Association worked on identifying and collecting the plants and sending them by mail to Fillion, according to El Paris.

The fragrance aims to explore resources and species in the neighborhood, imagining new relationships based on them and strategies that allow them to prosper in balance, generating a more habitable environment for everyone and all. 
The limited-edition perfume is available through donations of €50 or €100 to the art and nature workshops that will continue to be held by AES Candelaria. 
The creators are credited as Barnabé Fillion with the collaboration of Thibault Pradet, Estudio Pätē, Surnames, El Mandaito and Nomad Garden together with young people from AES Candelaria.