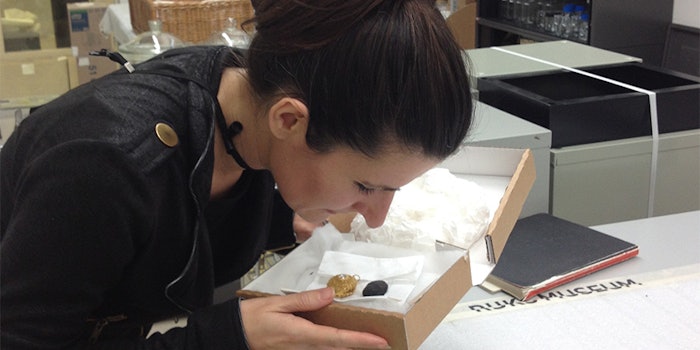 The Odeuropa consortium has announced that it has been awarded a €2.8M grant from the EU Horizon 2020 Program for a project that attempts to create a digital library of old European smells.

Related: Beauty Made in Italy Announces its Irresistible Italian Fragrance List
The project titled, "Odeuropa: Negotiating Olfactory and Sensory Experiences in Cultural Heritage Practice and Research," brings scientists together to identify and catalogue different odors described by Europeans between the past five centuries. 
The historical scent data will be curated and published in an online Encyclopaedia of Smell Heritage, describing the sensory qualities and meanings of the scents and tracing the storylines of key scents, fragrant places and olfactory practices. 
The Odeuropa project will be led by scientists from:
The Humanities Cluster of the Royal Netherlands Academy of Arts and Sciences (Netherlands)

The Friedrich-Alexander University Erlangen-Nürnberg (Germany)

The Fondazione Bruno Kessler (Italy)

EURECOM Sophia Antipolis (France)

The Anglia Ruskin University (United Kingdom)

The Jožef Stefan Institute (Slovenia)

The University College London (United Kingdom)
Odeuropa's main collaborating partners include:
Olfasense, Mediamatic Amsterdam

Museum Ulm

National and University Library of Slovenia (NULS)

Dutch Centre for Intangible Cultural Heritage (DICH)

The Leibniz Institute for Contemporary History

The Slovenian National Commission for UNESCO (SNCU)

The International Centre for the Study of the Preservation and Restoration of Cultural Property (ICCROM)

The NOSE Network