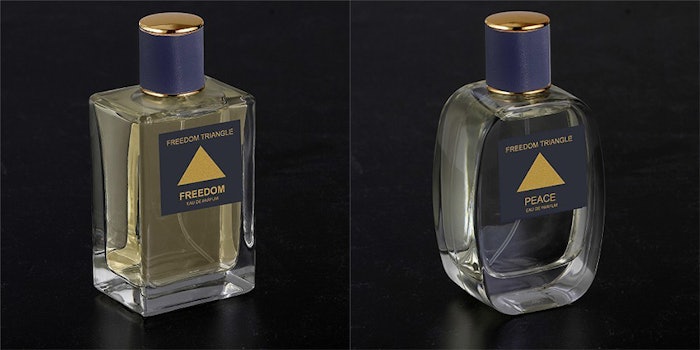 Triangle Fragrance, the first veteran owned luxury fragrance line for men and women, has launched launched its third line for the Freedom Triangle series, called Blue Line.
Related: Stoelzle x Kilian Paris Debut The Liquors Collection
The Blue Line features two unisex fragrances: "Peace" and "Freedom."
Peace is a warm and spicy scent with notes of coves, cinnamon, lavender, cardamom, black tea, pimento, jasmine, musk and bergamot.
Freedom is a sweet and fiery scent with notes of orange, tangerine, pineapple, tonka bean, nutmeg, jasmine, campfire and sandalwood.
All of the fragrances are made using plant based alcohol with 18% fragrance oil. They are vegan friendly, cruelty free and are made without parabens, sulfates, triclosan, phthalates, mineral oil or dyes.