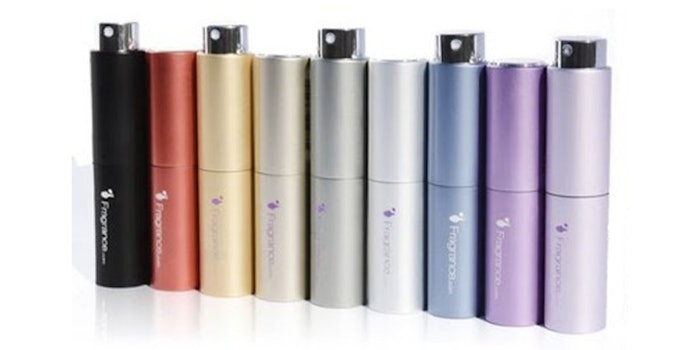 Fragrance.com has launched a new subscription service, Purpl Lux, that will send members one 8 ml/0.27 oz travel atomizer sprayer (good for approximately 30 days) filled with a brand-named fragrance each month.
Related: Wikiparfum: An Encyclopedia For Perfume
Purpl Lux allows consumers to test more than 600 fragrances before investing in full-sized bottles. All fragrances are genuine, from their original bottle and repackaged into a travel case.
Subscribers can choose to pre-pay annually for $9.95/month or pay monthly for $14.95/month.
Related: Fragrance Discovery in the New Reality
According to Jason Apfel, CEO of Fragrance.com, "The successful launch of Purpl Lux enables our fragrance community to benefit from the wide array of fragrances we carry at a lower initial purchase price. We are completely engrossed in the fragrance community and very often hear consumers ask for trial sized products to test before investing in full sized bottles. Purpl Lux not only creates that solution but gives fragrance lovers a way to build out their fragrance wardrobe."