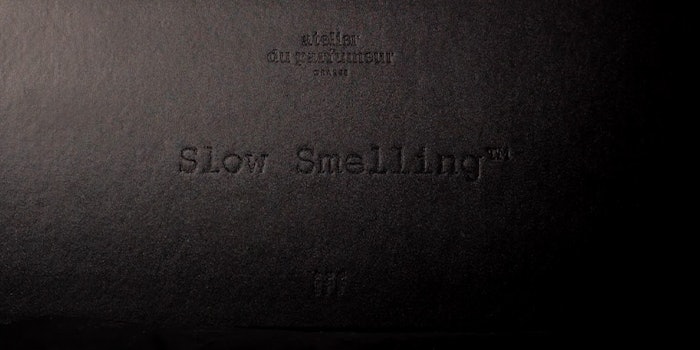 IFF launched its new, 12th annual Speed Smelling collectors collection entitled Slow Smelling. 
Related: IFF & DuPont Set Pricing of Senior Notes Offered by N&B
The annual fragrance collection is the sensorial and experimental version of speed dating. The collection allows perfumers to showcase their talents with freedom to create uncommon scents without constraints. 
The 2020 Slow Smelling Collection includes fragrances by:
Fanny Bal

Nicolas Beaulieu

Caroline Dumur

Jean-Christophe Hérault

Bruno Jovanovic

Juliette Karagueuzoglou

Delphine Lebeau

Domitille Michalon-Bertier

Julien Rasquinet

Anne Flipo

Dominique Ropion.
The coffrets are now available exclusively at auparfum.com (EU) and Luckyscent.com (U.S.).
"Our perfumers thrive on creative challenges," said Nicolas Mirzayantz, IFF's divisional CEO, scent. "We are thrilled to support the artistry of our perfumers and to celebrate the mastery of the craft with this edition. Produced at our atelier du parfumeur in Grasse, where each fragrance is still compounded by hand, this pursuit is a testament to perfumery's World Heritage Status granted by UNESCO to the region and underscores the unrivaled fragrance experiences that we can create at IFF."