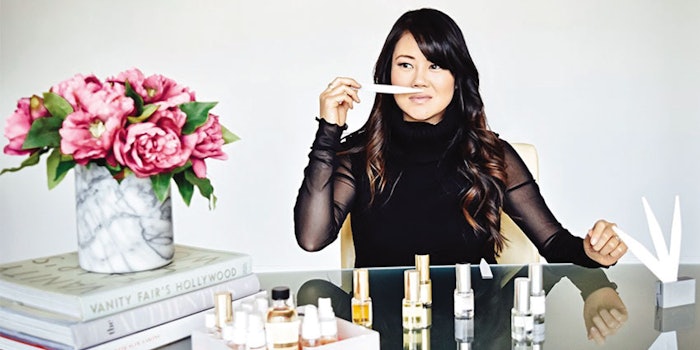 As a perfumer, there are certain ingredients or materials that we often reach for when crafting our fragrances. Like an oil painter whose signature begs them to reach for that particular red pigment, a chef who can't complete their recipe without a sprinkle of salt, or a singer who recognizably falls into a certain airy tone, I find myself constantly leaning towards the beauty and complexity of Ambrofix.
Ambrofix is inspired by the more well-known, yet entirely evasive material, ambergris. Ambergris is difficult to describe as few have actually smelled it. The ingredient originates in the digestive system of sperm whales, and in historical fragrance, adds a uniquely animalic, marine, sweet, musky, and warm earthy scent. Ambrofix, on the other hand, is simply inspired by the grey-colored substance, and is entirely vegan, cruelty-free, natural at origin, and created with sustainability and the planet at the forefront. It is potent, powerful, and of course, highly ambery, and personally, is an irreplaceable staple in my perfumer's palette.
Production Method
In the case of Ambrofix, this material is not only 100% naturally-derived, but highly revered and precious to Givaudan perfumers and consumers alike. This biodegradable material began through the traditional process of creating (or isolating) the ingredient began in the most natural of places—with clary sage. While natural, it unfortunately proved to be not all that sustainable. Today, Givaudan has developed an entirely unique way of sustainably producing Ambrofix in a few steps starting with sugar fermentation with optimal carbon efficiency. Compared to clary sage, the use of sugar cane allows us to utilize 100x less land when creating 1 kg of oil.
Footnotes:
aAmbrofix is a trademark of Givaudan.
For the full article, please check out the Perfumer & Flavorist+ November 2021 issue.