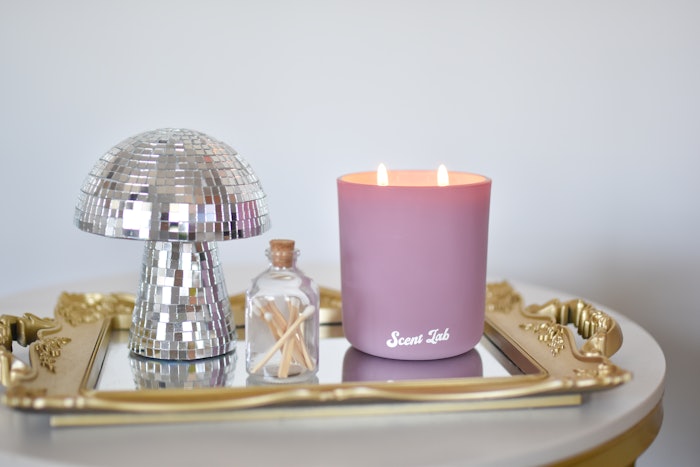 courtesy of Scent Lab
We have been seeing an upward trend in personalized scents throughout the fragrance industry. Scent Lab offers a personalized candle experience by utilizing a 60-second questionnaire to pinpoint a customer's scent profile which can then lead to the company offering personal scent recommendations based on mood, lifestyle and preferences.
Perfumer & Flavorist+ (P&F+) connects with Scent Lab founder Ariana Silvestro to discuss the trends driving the creation of Scent Lab candles, the impact of personalization as a consumer trend and the incorporation of artificial intelligence (AI) to pair scents to customers.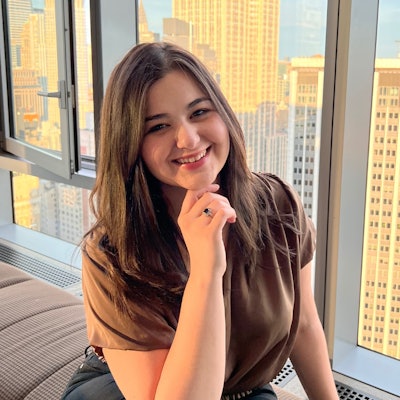 P&F+: What were the trends and/or consumer trends driving the personalization behind Scent Lab products?
Ariana Silvestro [AS]: Gen-Z and Millennial consumers are turning towards fragrance, beauty and fashion as a means of self-expression. But nearly 70% of customers say it's hard to find new scents right for them. The scent discovery process is time-consuming and overwhelming. We exist to change that. We want to make it easier for customers to find scents that embody who they are and how they feel through a data-driven and personalized approach.
P&F+: How does the artificial intelligence aspect work for Scent Lab products?
AS: Customers start by taking our scent discovery which collects data on their mood, lifestyle and preferences—the output is a scent profile with personalized scent recommendations. As customers try their scents IRL (in real life), we collect feedback which is fed back into our system to refine and deliver new personalized scent matches. Here's where we leverage AI machine learning. Stay tuned for updates to our scent discovery as well.
P&F+: What does the interaction with the user look like? And how does that integrate into the formulation?
AS: We collect data on the customers' moods, lifestyles and preferences to make personalized scent recommendations. From there, the customer personalizes their candle by choosing their scent and the color of the vessel that matches their aesthetic. After taking the scent discovery, customers will forever have a scent profile at the lab- which is ever-evolving and changing as we get more data in.
P&F+: Artificial intelligence and personalization are growing techniques in the fragrance industry, do you see any white space in this area that can be capitalized on in the ambient scent market?
AS: For us it's two-fold. We're not only improving the scent discovery process with AI and personalization but we're offering really high-quality scents at an affordable price—which is a gap we saw in the market. We work with one of the best fragrance houses to deliver complex and clean scents under $50.
P&F+: How has the formulation process for Scent Lab's products evolved since its launch?
AS: We started with our signature scents and vessels which equate to 24 different variants. We now have doubled our offerings with 50 different variations (including seasonal options). We also have collected enough data to refine and deliver updated results for many of our customers so they can find even more pin-pointed scents specifically for them.