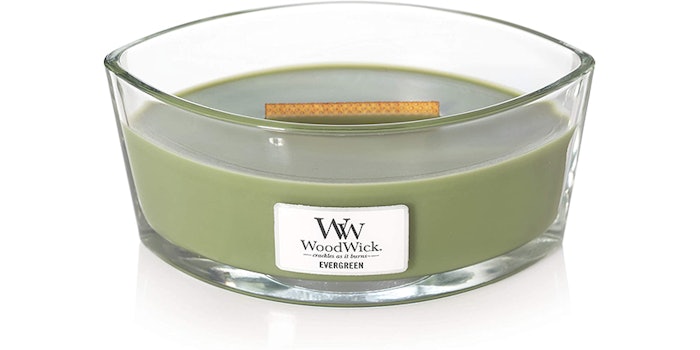 WoodWick's Evergreen scented candle reminds users of the holidays.
Related: Bath & Body Works' Holiday Candle Lineup
The candle releases an aroma of balsam branches, fresh cut herbs and patchouli. Users are able to listen to the wick crackle and imitate a fireplace as it burns up to 50 hours.