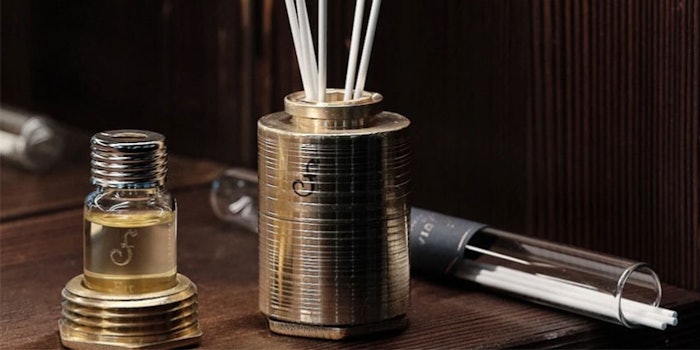 Fueguia 1833's Personal Perfume Diffuser collection features 79 scents.
Related: Michael Kors Debuts Gorgeous! Eau de Parfum
According to Fueguia's site, some of the best selling fragrances include: 
Zonda: notes of verawood, cedarwood and black pepper ($340)
Conquista: notes of juniper berries, cedarwood and violet ($335)
Valle de la Luna: notes of iris, sandalwood and amber ($368)
The Fueguia 1833 Personal Perfume Diffuser kit comes with a 10 ml perfume refill, a set of porcelain reeds and a customized bronze container for the refill, hand finished in Fueguia's Milano factory. 
Prices for the Personal Perfume Diffuser kits range from $324-$478. Diffuser refills are also available on the brand's site.
"With a different intention as a scent diffusor, this device is a new way to appreciate a perfume without applying it on the skin, just by it's subtle diffusion near us, at our desk or on our bed table. Using porcelain as the medium," explains Fueguia founder, Julian Bedel, on the brand's site.