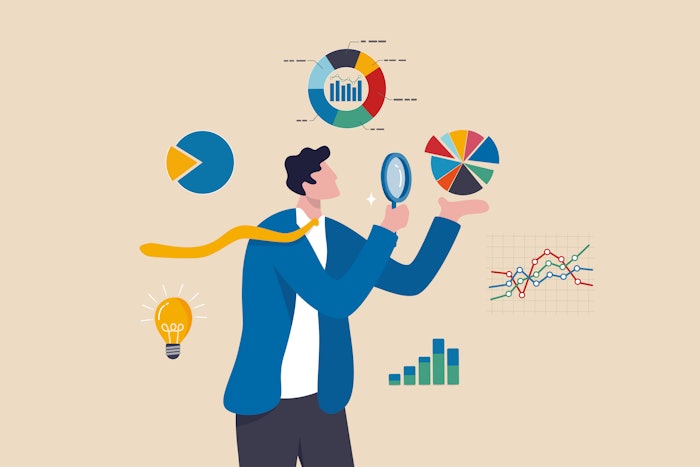 AdobeStock
The time has officially come—registration is now open for Flavorcon 2023! Scheduled for November 7-9 in Cincinnati, OH, early bird tickets are now available for attendees.
To give flavorists and product developers the tools they need to succeed in an increasingly complex market, Flavorcon will connect the dots among emerging R&D advances, food and beverage market and flavor trends, and supply chain innovations. The two-day conference will include a series of data/analytics presentations, interactive educational talks and panel discussions featuring some of the industry's leading experts. Attendees will come away inspired with new tools and connections to create flavorful wins and products consumers love.
Euromonitor Plant-based Insights
The global plant-based food market size is predicted to expand 3x, witnessing an increase from $11.3 billion in 2023 to $35.9 billion by 2033, according to Future Market Insights. The growing trend of veganism and flexitarians and rising consumption of dairy and meat substitutes are key factors driving the market. 
In Eliyahu's session, "Plant-based Market Trends in the Food Industry," the senior analyst will take the stage to discuss the intricacies of the market drivers and the future of the plant-based market.
Miri Eliyahu, Euromonitor
Miri Eliyahu is a senior research analyst with Euromonitor International, focusing on food and beverage industries in the U.S. and has been with Euromonitor since 2022. Prior to Euromonitor, Eliyahu was an academic researcher, and studied market formation and expansion of meat substitutes and dairy alternatives. Eliyahu is a member of the staple foods and fresh foods central project team, specializing in meat, poultry and seafood substitutes and baked goods. Eliyahu is a contributor to Euromonitor.com's blog, has written global company profiles in cooking ingredients and meals, and in staples. Additionally, she contributed to country reports in various industries.
Spate Snacking Insights
Discover the latest snacking trends with Spate, using consumer search data for deep insights into consumer preferences. This Flavorcon 2023 presentation unveils popular claims and trending ingredients in the snacks category, helping you stay ahead in the competitive landscape. Explore innovative flavors, intriguing ingredient combinations, and the driving factors behind consumer choices. Gain a strategic edge by understanding evolving preferences and catering to consumer desires creatively. Gain a strategic edge by understanding evolving preferences and catering to consumer desires creatively. Elevate your brand's position in the market and captivate consumers' taste buds. Join us for an exciting journey of discovery into the world of snacking with Spate.
Olivier Zimmer, Spate
Olivier Zimmer is the co-founder & CEO of Spate, the artificial intelligence platform for finding trends in beauty and food. Spate analyzes over 20 billion consumer behavior signals from across the web to identify new whitespace opportunities for brands. Previously, Olivier spent 10 years at Google as a data scientist, where he co-founded Google's Trendspotting division while leading the data science team in NYC. He graduated from the Université Libre de Bruxelles (Solvay) and the University of California Berkeley; he is an alumnus of the incubator Y Combinator (S18).