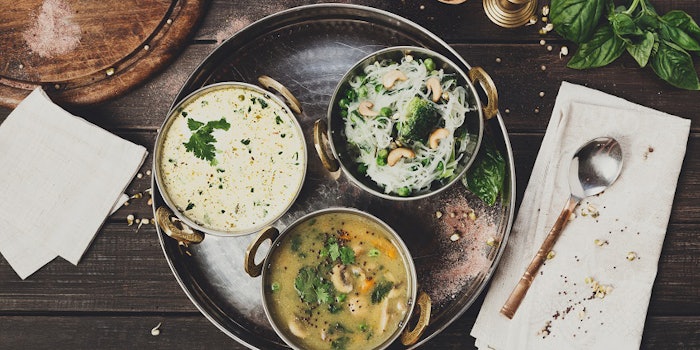 Bitter and veggie flavors are just a couple of the trends to look out for in 2019, according to a trend report by Sterling-Rice Group (SRG).
Identifying flavors, ingredients and technological advancements (AI and others), the report highlights trends that are emerging in dining and product development. Drawing insight from over 175 food experts, sociologists, chefs, nutritionists and other trend seekers, SRG believes these are some trends to be on the lookout for in 2019: 
Bitter is better. As consumers have been avoiding sugar in all its forms, they have been searching out bitter flavors. Menu references to bitter have increased 22% in the past four years and are expected to grow over 18% in the next four.
Rooted cuisine. The plant-based trend continues, as veggie-centric dishes with ingredients like cassava, Japanese yams, parsnips, jicama and classic white potatoes become more commonplace.
Pass me the butter. Once shun for its fat content, butters are on the rise and are now seen in over 64% of restaurant menus.
Lettuce. In conjunction with the vegetarian/vegan and flexitarian lifestyles, lettuce is seeing growth. Outside of salads, it has appeared in exotic smoothie blends and other products.
A dash of data for dinner. Companies like Spoonshot, Foodpairing, Analytical Flavor Systems and FlavorWiki are using machine learning to support new product and menu development, in an effort to respond timely to changing consumer preferences.  
"The thread that ties all the new flavors, ingredients and market forces together is how our desire to improve all aspects of the human experience is profoundly influencing the foods we will be eating well into 2019," explained Liz Moskow, culinary director at SRG. "We are also seeing extreme diet protocols from keto to paleo and more, giving consumers permission to eat things that were previously considered bad for you. This gives full-fat dairy and other foods a seat at the table."