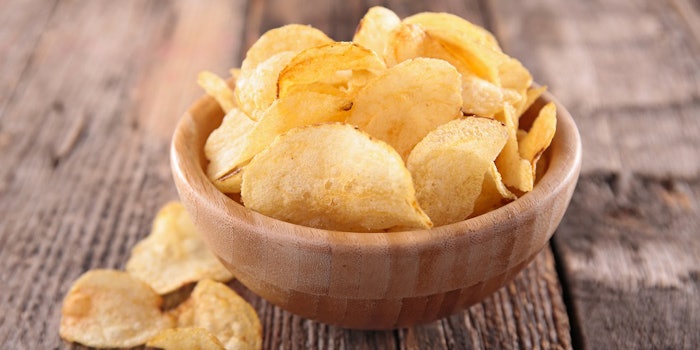 Just in time for summer, Lay's has announced the release of eight regionally inspired flavors of its classic potato chip. 
As part of its Tastes of America program, the chip will feature eight region-specific flavors, which will premiere at various festivals across the nation. Created with natural flavors, the new releases will include:
Cajun spice. Taking inspiration from Central Gulf dishes like jambalaya and blackened Cajun chicken, the chip flavor will be a mix of garlic, paprika, onion and oregano tastes.
Chile con queso. Inspired by the classic Southwest dishes, this chip will blend velvety cheddar queso and a dash of spice.
Chesapeake Bay crab spice. Based on Atlantic cuisine, the chip will feature a custom blend of spices and seafood flavors.
Deep dish pizza. This will be Lay's take on the famous stuffed deep-dish pizza from Giordano's pizza.
Fried pickles with ranch. A favorite in Midwest state fairs, the chip will blend pickle and ranch flavors.
New England lobster roll. Based on the lobster shacks of the Northeast, this chip will feature fresh lobster and buttery flavors.  
Pimento cheese. A blend of creamy sharp cheddar and cayenne pepper taken from Southern Sunday socials.
Thai sweet chili. Inspired by the food truck scene, this flavor will blend sweet chili sauce flavors with a bit of heat.
"Lay's knows how significant local cuisine is to Americans," said Sarah Guzman, senior director of marketing, Lay's. "From fried pickles with ranch in the Midwest to deep dish pizza in the Heartland or Cajun spice in the Central Gulf, we wanted to honor the beloved flavors that remind our fans of home by making 'Tastes of America' our biggest flavor launch yet. We couldn't think of a better time of year to bring these flavors to our fans because between barbeques, food festivals and outdoor fun, summertime truly is the most flavorful time of year."