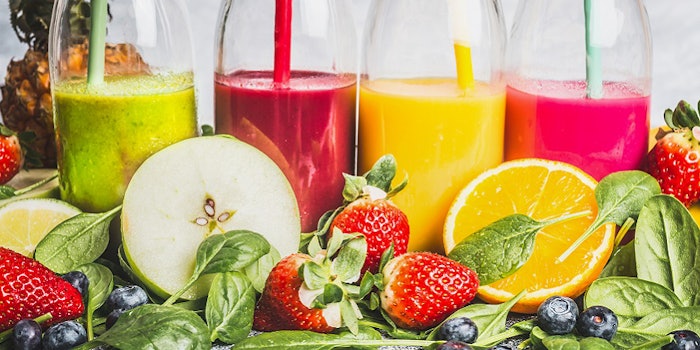 According to a recent Transparency Market Research study, the global biotech flavors market is expected to reach a value of $991 million by 2024, registering a CAGR of 9.7% between the period of 2016 and 2024.
A Global Health Trend
Used in a variety of dairy, confectionery, bakery, beverage and nutraceutical applications, biotech flavors will see growth as more consumers look for healthier products. Leading the way is North America, where consumers are becoming increasingly concerned about artificially produced food flavors and are looking for more natural products. In the Asia Pacific region, the market is expected to see high growth with increased demand coming from India and China. Additionally, developing countries will adapt to more biotech flavors, as they become aware of biotech's benefits.
In terms of volume, the report projected that the market will reach 23,980.3 tons of product by the end of the period and will see particularly strong growth from the beverage segment. Companies that are working in the biotech space include Naturex, Firmenich S.A., Kerry Group Plc, Frutarom Industries Ltd., International Flavors & Fragrances Inc., Takasago International Corp., Sensient Technologies Corp., Bell Flavors and Fragrances, Symrise AG and Givaudan.
Shelf-Life and Stability Issues
Despite the increase in demand for biotech flavors, the market still has its obstacles. The two main market hinderances are its lows shelf-life and stability issues. However, with the growing demand for biotech flavors and future research in fermentation, bio-conversation and tissue cultures, the industry should meet the challenge with innovation and flavorful offerings.