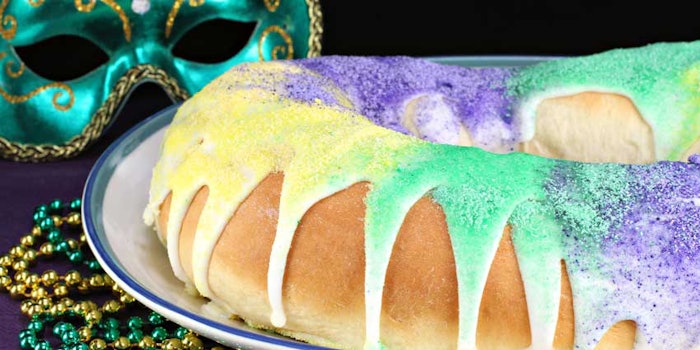 Laissez les bons temps rouler is a Cajun French phrase translated from the English expression, "let the good times roll." Cajun, tartar and cocktail sauces are few of many flavored condiments used for traditional Mardi Gras dishes.
"The large and mature condiments and dressing categories have generated little growth overall over the past five years, a trend that is not expected to change in the next five," said John Owen, senior analyst, Food & Drink, Mintel. "Still, these diverse categories hold ample opportunity for brands and retailers that can activate consumer interest in exploring new tastes and cuisines and in eating fresher and healthier."
The infographic below includes condiments various twists of spices and ingredients for flavorists to get inspired on this holiday. Perfumers can also get a whiff of aromas they might discover in New Orleans, Louisiana.