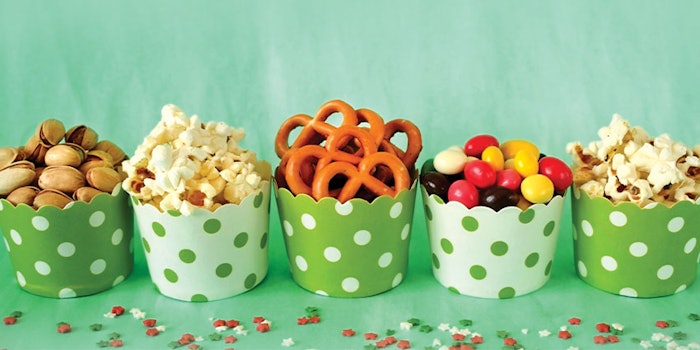 The news that COVID-19 could impact supply chains and health networks in Europe and the United States led to panic buying in grocery stores early in the process, which soon leveled out; however, mandatory quarantine and work-from-home policies continued to impact food and beverage choices, as well as eating habits, as consumers adjusted to new professional settings and personal listlessness.
Core snacking sales grew 40% year-over-year during the week ending March 15, 2020, the first week of lockdown for many U.S. statesa. In terms of categories, cookie variety packs and salty snacks saw the biggest increases in sales, at 20.3% and 14.8%, respectivelyb. These sales contributed to inflation figures from the U.S. Labor Department, which noted a 2.6% year-over-year increase on average food prices in grocery stores by May 2020c.
Contradictory Data
No doubt fed-up, anxious and burnt-out, the public majority in regions harshly affected by COVID-19 have enacted a form of emotional eating through snackable comfort foods used as pick-me-up mood-boosters. The unusual trend mechanic at play reflects a simultaneous upswing in both specialist, health-benefiting food groups as well as traditional junk food within the same consumer cohorts as a two-pronged emotional response to the virus: wary and preventative on the one hand, and psychologically nourishing and consoling on the other.
For the full article, please check out Perfumer & Flavorist's September 2020 issue. 
Footnotes:
awww.statista.com/statistics/1115318/coronavirus-core-snacking-sales-growth-us
bwww.statista.com/statistics/1105324/coronavirus-sales-growth-of-comfort-food-united-states
cwww.npr.org/2020/05/12/854921783/americans-are-driving-less-and-snacking-more