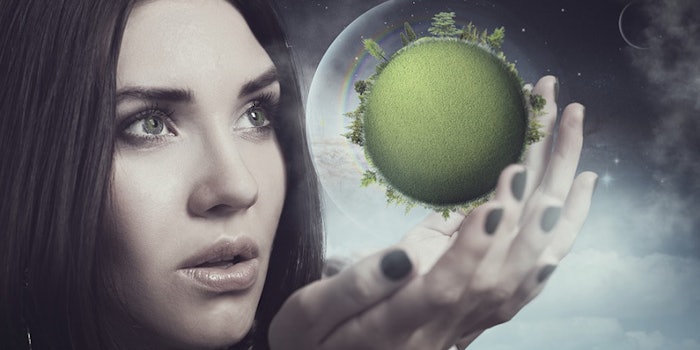 Though many of us have celebrated a new year, this January welcomes another, 2018, in the West. The theory of numerology explores the divine relationship between numbers and one or more corresponding events. The number 2018 adds up to the master number of 11 (2+0+1+8=11). According to this theory, 11 marks the beginning of feminine and masculine duality (1+1 = 2), where both energies work together towards transformation.
It's safe to say that the F&F industry is undergoing quite a transformation, which shows clearly through M&A activity and regulatory changes.
This issue we look more closely at the direction of the F&F industry's transformation, and it's moving up. The industry is growing vertically with complementary value-add ingredients (page 62) as the primary growth drivers. The value-add segments, such as systems, solutions, blends and concentrates and active ingredients indicate a more diversified industry – and it's no longer just F&F.
According to Statista, the total F&F market is expected to reach $21.6 billion in 2019, a 20% increase from 2014.
This diversification is driven by a transformed, conscious consumer, a growing demand for wellness benefits and globalization. Our feature article by Patrick Mewton and John Leffingwell (page 34) take an in-depth look at how F&F has segmented off into adjacent industries as a way to enable trend innovations and stay one-step ahead of the curve.
We wanted to start off January with an overview of the latest updates in fragrance and flavor regulation (page 10), a refresher in flavor analytic methods (page 44), cannabis edible flavors (page 52) and more. A new year can be quite subjective, but to keep with tradition (and finding another reason to celebrate change amidst chilly weather), this issue is all about understanding the transformation of the industry from the past as a way to move forward. We'll let you, the F&F industry, take the reins on innovating for the future.
I hope you enjoy this issue.
With warmth from New York City,

Deniz Ataman
Managing Editor