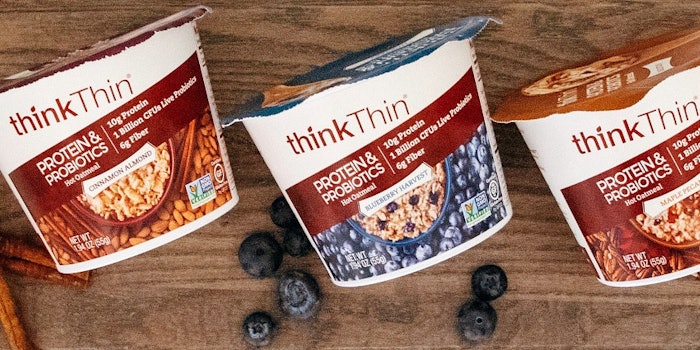 Food company Thinkthin has introduced its first line of protein and probiotic hot oatmeals.
Created with natural flavors, the Thinkthin oatmeals are designed to support overall wellness and digestion with six grams of fiber and 10 grams of protein. The line of products is formulated to be GMO Project Verified, gluten-free and kosher and is currently available in cinnamon almond, maple pecan and blueberry flavors.
"Thinkthin was one of the first brands to bring the healthy combination of protein and added fiber in an oatmeal," said Michele Kessler, CEO of Thinkthin. "We continue to innovate in the oatmeal category by launching our first hot probiotic format."