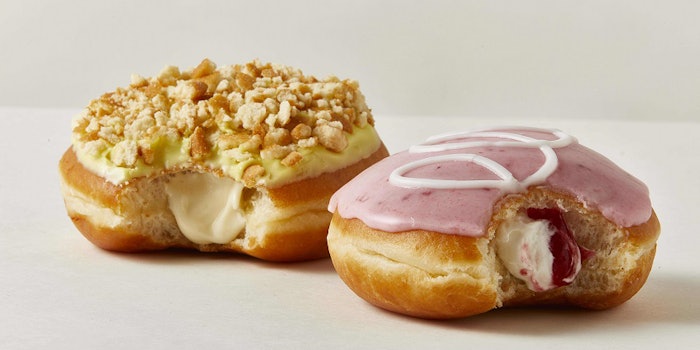 Krispy Kreme Doughnuts is celebrating the summer with the launch of several new donut flavors.
For a limited time, Krispy Kreme will be offering strawberries and Kreme and banana pudding donuts. Created with natural and artificial flavors, the strawberries and Kreme donut will feature Krispy Kreme signature filling, a strawberry filling and a fruity icing, while the banana pudding donut will feature a banana custard filling with a Nilla wafer topping.
"So much of summer is about fun-filled, carefree moments. Our new strawberries and Kreme and banana pudding doughnuts were inspired by classic summer desserts and will make those moments with family and friends even tastier and fun," said Jackie Woodward, chief marketing officer of Krispy Kreme Doughnuts.