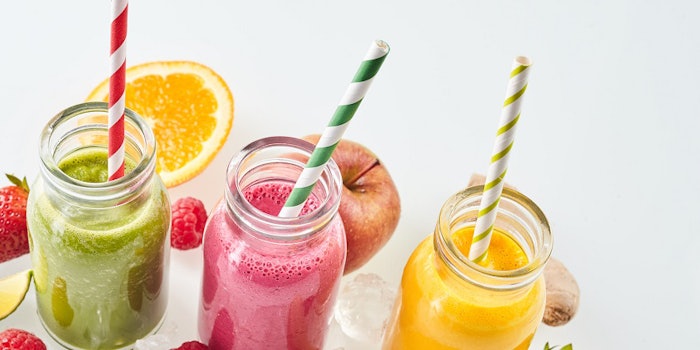 In response to growing demand of health-conscious consumers, Destilla has created its dairy portfolio as a way of addressing the expanding need for innovative dairy flavor solutions.
For used in yogurt, beverages, ice creams and other applications, the flavors are inspired by regional cocktails and popular beverages that range from sweet to spicy and savory. Destilla's flavor applications include:
Milk mojito. The company's take on the classic Cuban cocktail blends with a German milk beverage and includes a base of peppermint distillates and extracts, lemon juice and lemon peel distillates.
Moscow Mule. This beverage combines Mediterranean lime distillates and concentrates with a slightly hot ginger note. Freshness is achieved through cucumber distillates.
Mother's finest. This cocoa-inspired dairy drink includes a combination of Indonesian cocoa and an almond fluid extract, which results in a creamy and medium-sweet taste profile.
Strawberry. A classic dairy flavor combination, Destilla's version include strawberry distillates, strawberry concentrates and fruity Spanish and Italian strawberries.
Passionfruit and peach. A tropical dairy taste that features passionfruit distillates, peach distillate and a passionfruit concentrate.
Coffee. With coffee and milk matching perfectly, the coffee flavor includes a mixture of coffee distillates, extracts and fluid extracts.
Cucumber and mint. Popular in Middle Eastern regions, ayran is a flavor that combines a mixture of green and spicy ingredients. For this application, the company uses fresh mint and cucumbers from Germany.
Apple and ginger. Combing the on-trend flavor of ginger with a classic apple flavor, the flavor includes a blend of sweet and spicy notes with a slight heat.
Tomato and pepper. This blend of tomato, pepper and chili is created by tomato distillates, Sicilian tomatoes, pepper oil from India and a chili extract.