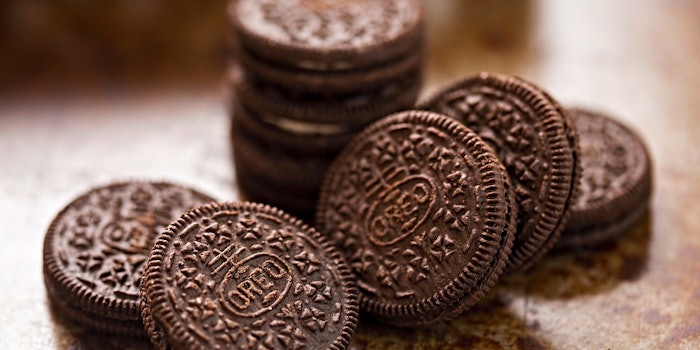 Oreo has announced the flavor finalists from its #MyOreoCreation contest, which includes cherry cola, kettle corn and piña colada-flavored Oreo cookies.
In an effort to engage the brand's fans, Oreo conducted its first ever #MyOreoCreation contest, where it asked for interesting and innovative Oreo flavor ideas. Each submission was reviewed in real-time and eligible entries were then prototyped. Several of the prototyped flavors included coffee and donut, avocado and unicorn flavored cookies. Ultimately, Oreo selected the cherry cola, kettle corn and piña colada flavors as the finalists.
"The response to the contest underscored fan passion around OREO flavor innovation and we're thrilled with our three newest, limited-edition OREO cookie flavors – we can't wait for people to try them and let us know which they think should be the winning flavor," said Pam Clarkson, associate director North American Oreo Equity.
Voting for the best flavor will take place from April 30, 2018, through June 30, 2018. The winning flavor will be announced on July 7, 2018, and the winner will be awarded $500,000.