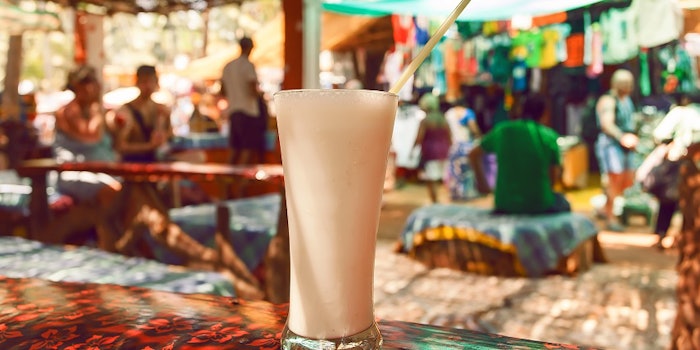 According to a recent Mintel report, flavored milk accounted for 43% of India's dairy drink launches for the year 2016, which is a 40% rise from 2012
Quick and Easy
Among the reasons for growth include an increased level of interest in dairy products and the prevalence of RTD products in the market. In addition to the number of product launches in the category, the sales of flavored milk products have also increased. In 2015, 72 million liters of flavored milk were sold, opposed to 55 million in 2012.
"Flavored milk has gained ground in India over the past few years, and most dairy players in the country feature some form of the flavored beverage in their product mix. On top of that, there has even been innovation from companies that are not typically associated with the dairy space. Much of the category's retail growth in India can be attributed to the fact that urban Indian consumers are opening up to value-added dairy, particularly for its convenience and health benefits. The popularity of packaged flavored milk in India is also due to consumers' preference for assurance of safety," said Ranjana Sundaresan, global food and drink analyst at Mintel.
Increase Eastern Focus
The increase in demand and sales for flavored milk products come at a time where there has been an increased focus on Eastern markets. In addition to the rise in dairy products, the region has seen an increase in demand for ice cream, processed meat products and RTD beverages.
This also comes at a time where dairy products have been finding new pastures with consumers. Consumers are increasingly looking for interesting flavors in dairy products and the health benefits that come from them.
"Our research suggests that the breakfast occasion presents an opportunity for companies in the dairy industry, but currently very few launches highlight this positioning. In today's fast-paced world, consumers don't have the time for a sit-down breakfast, and are on the lookout for convenient food and drink options that keep them full and nourished while on the move," said Ranjana Sundaresan, global food and drink analyst at Mintel.